local flavor
Works Engineering
Gearhead Eric Green has the best of bikes and beers with Works Engineering, his very own vintage motorcycle repair shop connected to Bar Matchless. The shop is the product of a long-standing love and borderline obsession with vintage bikes, and specializes in European models. Green began his career with Team Obsolete, racing, wrecking, and rebuilding retro bikes. DUMBO housed his first repair shop before he moved to his present location almost 3 years ago. Green still races and rides bikes, though he is usually riding his wife's bikes. "I'm a mechanic so none of my bikes ever work," Green explains. When Green's not fixing bikes he can usually be found fixing pints behind the bar.
314 Driggs Avenue, on the corner of Manhattan Avenue
www.worksengineering.com
local flavor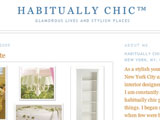 For the Habitually Chic Heather, inspiration and design are just two of the innumerable themes that can be found in abundance in both New York City as well as her blog.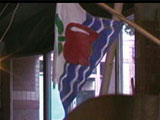 In the warmer weather months when the sun is beating down on the New York City pavement and your body is being cooked from all angles, it is often difficult to remember that Manhattan is an island with easily accessible bodies of water.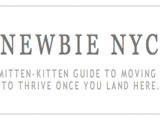 New to New York City? Unsure of how to start looking for an apartment? Curious about where you can start making friends? For many of these answers, you can turn to New York City newbie, Mary Hilton's blog. She made the move to the city from Washington D.C. a few years ago.