back on the block
Jerry Stiller
Critically acclaimed actor and Upper West Side resident Jerry Stiller started his career on the stage, made a name for himself performing improvisational comedy across the nation with his wife Anne Meara, and went on to play one of TV's most notoriously neurotic fathers, Frank Costanza. CiNYC host Hank takes Jerry Back on the Block to talk about his New York City childhood, his family, and his storied career.
back on the block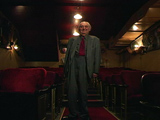 "It's the audience that makes you a star." Well, since 1934 audiences have delighted in the acting talents of Brooklyn-born Fyvush Finkel, who goes Back on the Block with CiNYC Host Hank through Manhattan's Lower East Side.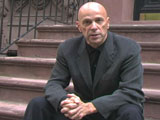 Many famous Americans call NYC home. This segment gives viewers the chance to get closer to their favorite personalities as they reminisce about the people, places, and boroughs that helped shape their lives.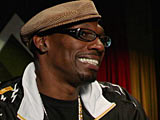 With recurring roles on Chappelle's Show, three sold out comedy tours, and various parts in movies, Charlie Murphy has plenty to boast about.