bar code
Union Hall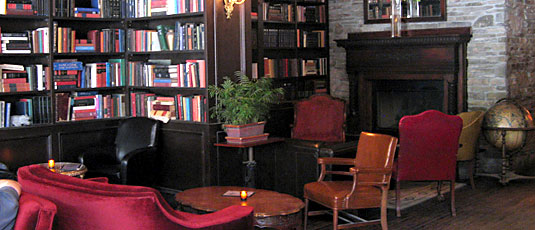 Step inside Park Slope's cavernous Union Hall and you find yourself transported to another era. The bar top sits nestled in a stately library and a collection of armchairs and settees invite you to pull down a volume and settle in for a beer and a bite. "People read the books," bartender Michelle reports, "and sometimes they walk out with them. That's a drag." The library is one feature of the old-school social-club feel, which also boasts two bocce ball courts in the back. The clientele, thankfully, are not as snooty as a real social-club might indicate. While weekends draw a crowd from all over New York, especially for the music shows, weeknights are usually full of Park Slopers sipping ales and enjoying the Hall's various events such as science night. Whether you stroll in for a Sunday afternoon read or bop by for a Wednesday evening spelling bee, Union Hall doesn't disappoint.
702 Union Street @ 5th Ave., 11215
bar code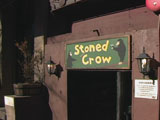 A stop in at The Stoned Crow is anything but ordinary. This Washington Place watering hole is popular with the locals and the NYU crowd.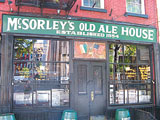 McSorley's Old Ale House has been serving up it's own home brew since 1854. The drink menu consists of light or dark McSorley ale and is complimented by classic pub fare, including burgers and liverwurst sandwiches.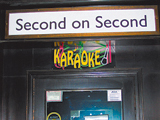 If singing in front of a crowd of strangers sounds as agonizing as that dream where you show up to work naked, rent out your own karaoke room at Second on Second karaoke bar and restaurant.