back on the block
Charlie Murphy
"I'm not afraid to say things that may piss a person off," explains actor and comedian Charlie Murphy, "and I've been successful for it." With recurring roles on Chappelle's Show, three sold out comedy tours, and various parts in movies, Charlie has plenty to boast about. He has taken the comedy world by storm, which is not surprising considering the talent that runs in his family (Eddie Murphy is his brother).
Charlie stepped into the business after working as a bodyguard for his brother. He thought to himself, "Hey, I can do some of this stuff." So he took a shot and wrote a script. "I've written probably a hundred," he jokes. "I've sold three. That was my first way of being an effective storyteller." And his stories have enchanted and entertained many both on screen, stage, and paper. Next on Charlie's calendar is a BET feature entitled "Hot Ghetto Mess."
Check out Charlie's Calendar at www.charliemurphycomedy.com
back on the block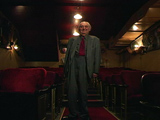 "It's the audience that makes you a star." Well, since 1934 audiences have delighted in the acting talents of Brooklyn-born Fyvush Finkel, who goes Back on the Block with CiNYC Host Hank through Manhattan's Lower East Side.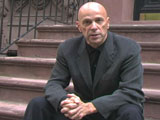 Many famous Americans call NYC home. This segment gives viewers the chance to get closer to their favorite personalities as they reminisce about the people, places, and boroughs that helped shape their lives.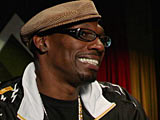 With recurring roles on Chappelle's Show, three sold out comedy tours, and various parts in movies, Charlie Murphy has plenty to boast about.