vocal code
Chana Rothman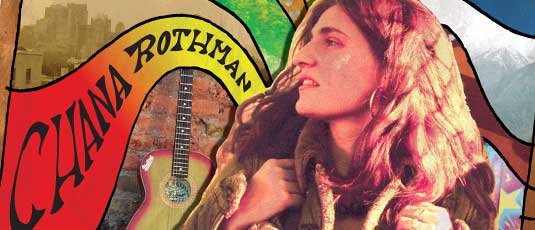 Singer-Songwriters never go out of style and emerging artists of this genre are a plenty in New York City. One such artist is Chana Rothman whose earthy, bilingual pop album, We Can Rise, releases tomorrow. We sat down with this soulful songstress to find out what life is like for an up and coming musician.
When did you start playing music?
I've been studying music since I was 8. I started with the recorder and then studied flute pretty seriously. I actually learned guitar by accident. I was at a classical music camp for flute and I signed up for a guitar class and was hooked.
I've always been really good at self-expression through music. I'm classically trained but that's not really for me. Being a singer/songwriter is a lot of work but I really love it. My music is an expression of how I see the world and what I think is important. It's also an amazing way to reach people

How did you decide to pursue a music career?
Before I decided, when I'd go to my friend's gigs I'd always feel sad that it wasn't me up there. I used to write songs in secret and sometimes I'd call up my friends and play them a song. Afterwards I'd always thank them for listening and they'd say 'Are you kidding? Thank you!' I realized that it's now or never and New York is the place to do it.
Describe your music and your new album.
Some adjectives I would use to describe my music are honest, earthy, lyrical, and rhythmic. It's sort of a mix of folk and progressive worldbeat with some reggae and hip-hop mixed in. The album is called We Can Rise because I believe that it's not about me or you but about all of us collectively empowering ourselves and one another. The album is a journey of the sights and sounds of the city.
How has New York influenced you?
Immeasurably. New York is completely interwoven into how I experience the world. As an artist my eyes and ears are always open. Things like music from passing cars, snippets of people's conversations, or even graffiti make there way into my songs.
One of the songs on my new CD is called Gates of Justice and is completely inspired by the subway. It's sort of a love song to the subway. The train is such a unique space that offers unbelievable insight. One of the lines of the song is, "the truth is about to give way on the subway." I really believe that, it's just such a unique window into life.
One of the biggest influences is hearing all the different languages people speak. I'm bilingual and sing in both Hebrew and English, so I find it inspiring to hear so many different languages throughout the day.
How does the bilingual thing play into your music?
I think it adds another dimension. I've been told by many people that they connect with my music whether they understand Hebrew or not. I think other languages bring another way to look at the world and any music done with honesty and integrity has the potential to hit home.

How has New York helped you as an emerging artist?
New York is full of so many opportunities as an artist; Opportunities to learn and collaborate and gain exposure to so many different things. One program, that sadly is no longer functioning, offered classes at the New School in their continuing education program. There was a class called Women in Rock. It was run by this amazing, experienced woman who taught me how to have confidence in my abilities. The class was also filled with so many diverse and talented people all helping one another realize their vision. I'm sad the classes are no longer offered.
What advice would you give to aspiring singer-songwriters?
I would say stick with it. The competition is brutal yet if you work your ass off you can make it happen. New York City is still this destination city where people from all over pilgrimage to, so the opportunity for new artists is like no other place. People in New York seem to understand and accept that people come here to pursue their dreams and as a result there is this constant energy and momentum.
Check out Chana Rothman's CD release tomorrow night at the Knitting Factory, 9pm
vocal code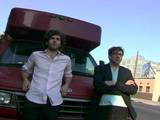 Often compared to The Smiths, The Isles have been creating original music in New York since 2004. After producing and recording their first album, Perfumed Lands, they were signed to the indie label Melodic in Manchester, England.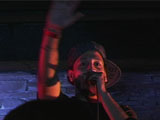 Though he currently hails from Ft. Lauderdale, Florida, Butta Verses (a.k.a. John Cullen), is New York through and through.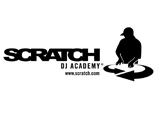 The secrets of spinning are revealed at the Scratch DJ Academy in 10011.