local flavor
Aerospace
Working out at the Aerospace Performance Center in 10014 will take you more than a few rounds. Formed by fitness heavyweights Michael Olajide and Leila Fazel, the unconventional gym eschews workout machines and instead trains its clientèle to "do what athletes do for fitness."
"Boxing is one of the most convenient, effective, challenging workouts you can have, bar none," Olajide says. But it's not just boxing. They also offer sprinting programs taught by Olympic world champion sprinters, yoga, ballet and "unbelievable impact" jump rope classes. As Olajide puts it, "You name it, we've got it here. It's all about sports performance."
Olajide is a former champion boxer who was once the number one ranked middleweight contender. He's also responsible for some of the fancy footwork seen on the big and small screens, having worked as a consultant on films such as Ali, Million Dollar Baby and John Leguizamo's Undefeated. Partner Leila Fazel is a former ballet dancer and was a luxury spa innovator with the world-renowned Ian Schrager Hotels before teaming up with Michael.
One of their fitness innovations is the "Aeropod", an original life-sized video imaging space which directs clients to follow a specially shot boxing regimen that focuses on customized goals, "You learn the maneuvers, how to execute and it continues to get faster and more challenging. It's as much about recall as it is physical execution."
336 West 13th Street, 10014
local flavor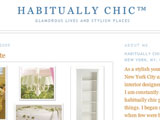 For the Habitually Chic Heather, inspiration and design are just two of the innumerable themes that can be found in abundance in both New York City as well as her blog.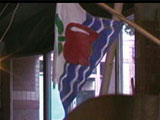 In the warmer weather months when the sun is beating down on the New York City pavement and your body is being cooked from all angles, it is often difficult to remember that Manhattan is an island with easily accessible bodies of water.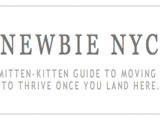 New to New York City? Unsure of how to start looking for an apartment? Curious about where you can start making friends? For many of these answers, you can turn to New York City newbie, Mary Hilton's blog. She made the move to the city from Washington D.C. a few years ago.