dress code
Upper West Side
The Upper West Side has it all when it comes to fashion; hot vintage, cool denim, and high-end designer shoes. Cool in Your Code explores this west end to bring you the best in uptown fashion.
First stop is CPW where girls looking for a little chic are sure to shop. They offer vintage inspired clothing paired with a
modern twist. They consistently stock the hottest designers and denim is never in short supply.
495 Amsterdam Ave
Next up is Allan & Suzi, for over 20 years this store has been the hub of uptown vintage. With everything from couture to feather boas, you're sure to find something you like. Celebrities and locals alike make Alan and Suzi a must stop shop for a one of a kind look.
416 Amsterdam Ave.
The last stop on our tour is Plaza Too, specializing in designer shoes for you, your mother, and your grandmother. Their collection ranges from elegant to whimsical and will definitely have you dancing!
2231 Broadway
dress code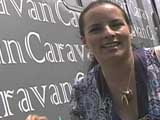 A caravan is most commonly known as a large group of traders or travelers who strike out on a journey together through hostile territories. In the jungles of New York City, it's important for consumers to band together and do the same. It's a dangerous world out there for the uninformed shopper, so sharing as many resources and tricks as one can is a necessity for survival in this city!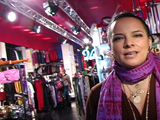 For the ultimate mix of old and new, and a little something all its own, head to the East Village. Vintage toys, magazines and clothes of all kinds can be found at Love Saves The Day. If you are missing your School House Rock lunchbox, smurf miniatures, or an awesome 80's era leather jacket, you can probably find it here in Leslie Herson's home for all things nostalgic.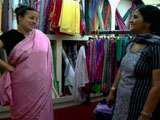 Below the rumbles of the 7 train on 74th Street, you'll discover the colorful world of Little India in 11372. In addition to their multicultural culinary offerings, Jackson Heights has got you covered when it comes to sari shopping and ethnic jewelry.