around the blog
The Budget Fashionista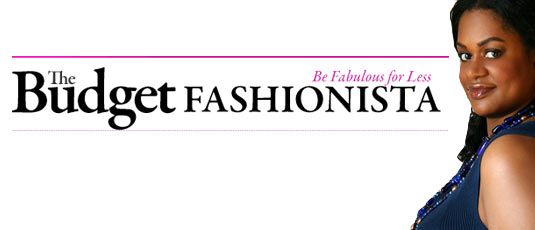 Four years ago, Kathryn Finney channeled her love of shopping and passion for a bargain into The Budget Fashionista. With her blog, Kathryn is "helping the world, and myself, be fabulous for less." Did you know that sheer is the big thing for the new year? Or that pink cheeks are in? Want to know who is having the biggest after holiday sales on shoes? The Budget Fashionista is here to hook you up.
We asked Kathryn to tell us about being a fashionista in the fashion capitol we call New York City.
What do you love about living in New York?
I'm in love with Central Park- the idea that in the middle of a city
where a studio apartment can cost you a million bucks, here's this
massive apartment. Also the sample sales, because you really can't
find them any where else.

What do you think makes a New Yorker?
We don't look up at the tall buildings, we're not afraid to wear
sensible shoes, we avoid Time Square at all cost, and we're smart
enough to understand that black is both slimming and hides stains.
What surprises you about New York or New Yorkers?
I'm always surprised by the number of people who moved here because of
the tv show "Sex and the City". You can always spot them because their
the ones wearing 4 inch Manolos on the 1 and talking about how "hot"
the meat packing district is.

When you leave New York, what do you miss the most?
The ability to just jump in a cab or subway and get wherever I need to
go in under 30 minutes. You just don't realize how great the public
transportation system is in the New York area, until you leave and spend
1 hour going 6 blocks on some freeway.
Do you know any tricks or insider info?
Store managers often have the discretion to discount items up to 20%
(sometimes more). Always, Always, ask. It doesn't hurt. Ship your
expensive purchases to New Jersey to avoid the sales tax.
Tell us about your blog.
The Budget Fashionista is all about teaching the world how to be
fabulous for less. Born in 2003, from a lack of cash and a love of
fashion, the site has grown to be the #1 fashion blog on the net. The
blog is for all women, not just those of a particular size or income
level and I focus on providing information that helps you to create a
more fabulous life.
Best corny tourist attraction that you secretly love?
Hands down those Gray Line double decker tourist buses. Every time a
family member comes to visit, I'm forced to go on the rides, but you
know it's great. You get to see the city from above and watch how
people go about their day and really live in NYC.
Best late night joint?
White Castle. Seriously. Unfortunately, there's not many in Manhattan.

Last cultural thing that you did?
We went to the New York City Opera to see "Carmen," and I also saw "The
Farnsworth Invention" in previews because, although he won't admit it,
my husband has a "man-crush" on Aaron Sorkin.
Best fancy schmancy restaurant?
Morimotos. Last time I went there, Russell Simmons was having dinner
with Kevin Lilles. I so wanted to have my bill sent to them.
Best place to meet members of the opposite sex?
I'm married and therefore I have no eyes for any other man. However,
hypothetically speaking of course, if I was on the look out, I would
probably head to the men's clothing store that matches the type of guy
I am looking for. A more conservative guy, I 'd head to Hickey
Freeman. Sporty? Ralph Lauren. Tech? Hugo Boss.
Best moviehouse?
For blockbuster movies it's definitely the AMC at Lincoln Center.
Art, love the IFC.
around the blog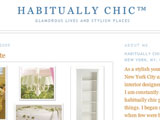 For the Habitually Chic Heather, inspiration and design are just two of the innumerable themes that can be found in abundance in both New York City as well as her blog.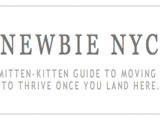 New to New York City? Unsure of how to start looking for an apartment? Curious about where you can start making friends? For many of these answers, you can turn to New York City newbie, Mary Hilton's blog. She made the move to the city from Washington D.C. a few years ago.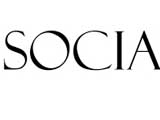 For those people who in High School just missed being voted the hippest, liveliest, or most fun person in the grade, there is now a new site for them to redeem their past social misfortunes.