around the blog
Dead Frog – A Comedy Blog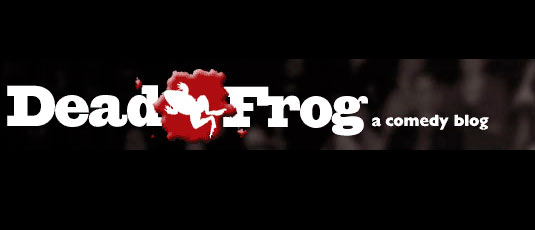 Todd Jackson wants to teach you to laugh. His blog, Dead-Frog.com, is his attempt to elevate the discussion about comedy. Todd believes there is a formula for funny. Whether you are checking out stand up or skit comedy, he hopes that after reading his blog, "the next time you see a show or performer you didn't get, you'll laugh yourself silly." It is the best medicine, after all.
We asked Todd to tell us about the funny side of being a New Yorker.
What brought you to New York?
I came to New York because, at least at the time, my hometown of Atlanta didn't have many opportunities in consumer magazines. I had done a few parodies with my college humor magazine and thought that making fun of magazines would be good training for actually working at one. After I moved here, an opportunity came up at Cracked, a humor magazine. So I ended up continuing with comedy, much to my surprise.
What do you love about living in New York?
That there is opportunity everywhere. A few years ago I learned to tango and found that, if you wanted to, you could dance tango every night of the week. The same is true with comedy – be it stand-up, sketch or improv. Unlike so many other places, in New York, if you get passionate about something, there's a community for it.
Tell us about your blog… what is the premise, what are your main coverage areas, how did you get started?
Dead-Frog is all about treating comedy as an art form. So I try and talk about it intelligently without taking the fun out of it. So I'm interested in anything funny – stand-up, sketch comedy, sitcoms, etc. I started doing the site after I left Comedy Central, where I realized how few places there were to talk about comedy on the web. Comedy nerds, in comparison to sci-fi nerds or horror nerds, are way underserved. So I built Dead-Frog with the idea of making it more than a blog, but making it a resource. With the recent addition of the Stand-Up Comic Database, it's getting closer to that vision.

Last cultural thing that you did (movie, museum, theatre, etc…)
Played catch-up on my flicks by checking out "American Gangster" at the Quad Cinema. I used to live near Worldwide Plaza, which had a second run movie theater that I really miss. You can see anything in a theater for $3.
Best comedy club?
I'm going to sound politic here, but it really depends on your mood. If you want to see someone up and coming, who'll stretch what you can find funny, there are places like Rififi or the PIT. If you want to see some big names experimenting there's the UCB. If you want authentic late night comic vs. the drunks experience, there's the Comedy Cellar. If you want the big night out with a big name there's Caroline's, Comix or Gotham. And there's a lot of crossover with the kind of comedy they feature. There's an embarrassment of riches here.

Best up and coming comic on the scene?
"Best" is not something I think you can measure in comedy. Like music, there's a lot of sub genres. I will say that a performer who continues to amaze me is Reggie Watts, who combines gibberish, beat boxing and wordplay in ways that mesmerize audiences. Every time I see him in front of an audience who's never been exposed to his work, you can feel the awakening happening in the crowd. As a comedy geek, it's a real thrill to hear those "A-ha!" laughs.
around the blog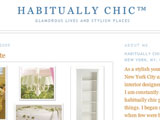 For the Habitually Chic Heather, inspiration and design are just two of the innumerable themes that can be found in abundance in both New York City as well as her blog.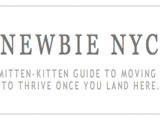 New to New York City? Unsure of how to start looking for an apartment? Curious about where you can start making friends? For many of these answers, you can turn to New York City newbie, Mary Hilton's blog. She made the move to the city from Washington D.C. a few years ago.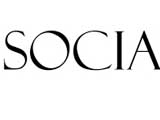 For those people who in High School just missed being voted the hippest, liveliest, or most fun person in the grade, there is now a new site for them to redeem their past social misfortunes.