behind the ropes
Greenpoint Encoder
Greenpoint is on point when it comes to quality nightlife. Cool in Your Code checks in at three of 11222's hottest clubs.
First up is Club Europa bringing live music and international flair. Rock bands line the roster and DJs bring the beats so that even the Polish President can't stay away!
98 Meserole Ave.
Next up is Warsaw at the Polish National Home. Housed in the original 1918 building, Warsaw brings together bands from around the corner and around the world. Feeling hungry? Help yourself to fine polish cuisine at the only venue that brings you Pierogies and Punk!
261 Driggs Ave.
Last stop is Club Exit boasting three bars, lounges and VIP rooms. Dazzling decor and dizzying lights will keep you dancing to everything from rock to hip hop. Looking for a sure bet? Check out their weekly parties on Friday and Saturday nights for non-stop fun!
149 Greenpoint Ave.
behind the ropes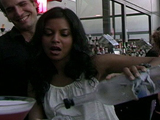 CiNYC takes you inside the Meatpacking District, the 24-hour neighborhood with 20 square blocks of some of the most fashionable restaurants and bars in town.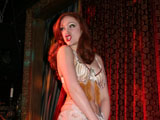 In a culture where half-naked women are splashed on the covers of magazines and teenage beach bums bare (almost) all on MTV, the suggestive moves and short reveals of burlesque can seem tame on the surface.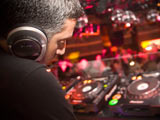 One of the last clubs dedicated to dancing, the Meat Packing District's Cielo packs a crowd every night of the week.