cool eats
The City Bakery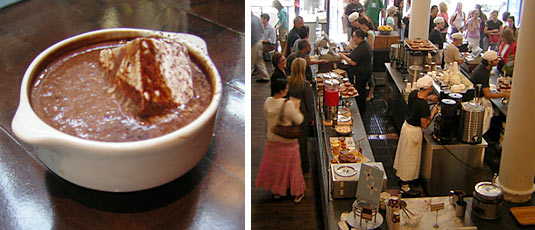 This February, sip on the 16th annual Hot Chocolate Festival at The City Bakery. Each day of the month features a different flavor, both classic and exotic, and each year a brand new flavor is introduced. Last year's list included beer, Earl Grey tea, lemon, and chili pepper. "The flavor in 2007 was Save the Polar Bear Hot Chocolate, a white chocolate hot chocolate whose proceeds were donated to the Natural Resources Defense Council," says general manager Sara Weeks Dima. Lemon Licorice was just announced as the luscious flavor for 2008. Whatever your pleasure, have your cocoa the way you like it, with or without the bakery's handmade marshmallows. If you're looking for something more substantial, The City Bakery also boasts a full menu of confections like cheese danishes, lemon tarts, and their famous pretzel croissants – as well as salads and entrees. Check up on this year's calendar in 10011, and treat your taste buds to a cup of dark delight that will warm you from the inside out.
3 West 18th Street, 10011
cool eats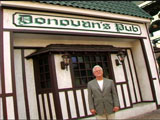 There is an old Irish saying that reads, "Men are like bagpipes – no sound comes from them until they are full." This might explain why there is never a quiet (or dull) moment at 11377's famous burger joint – Donovan's Pub!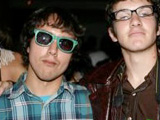 You might be a hipster if, like Lola Wakefield, your research into this fascinating culture of indie rock fans, thrift store shoppers, and vegetarians, painted a picture of, well, you.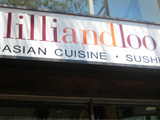 If you're living with Celiac's Disease you know that restaurant dining can be risky. However, a safe culinary experience is waiting to be had on Lexington Avenue at Lilli and Loo, a restaurant that works with the Gluten Intolerance Group to offer patrons gluten-free Asian cuisine in addition to their standard fare.