vocal code
Grandmaster Caz
The roots of hip hop can be traced back to the South Bronx where a handful of influential artists created a sound revolution. Grandmaster Caz was in on the action at an early stage and his contribution to the music genre can be heard throughout music today. Caz created a sound unlike any other and worked with some of hip hop's finest along the way.
Hip Hop's granddaddy is a DJ by the name of Kool Herc. Born Clive Campbell in Jamaica, Herc's eventual migration to the US led to a cultural revolution. Grandmaster Caz was so influenced by Her c that he picked up the mantle and helped create the world of hip hop. Caz was the first to rhyme and cut simultaneously and his work with the Cold Crush Brothers set the foundation for many of today's hip hop phenoms. "Herc showed us the way, he brought the party to us, to you. A whole new world opened up," says Caz, "We could laugh and we could dance. That's what hip hop is all about." Herc began to DJ with his father's sound system and developed new techniques that sampled sounds and mixed existing records. Grandmaster Caz recounts, "There were DJs around at that time, but they were all playing disco. That was the music of the day. Most people in The Bronx couldn't identify with that, so we wanted to have our own little disco."
Caz pays homage to his legacy and The Bronx with the Hush Hip Hop Tours, which brings New York natives and tourists alike to the Boogie Down to learn about the humble beginnings of what is today a billion dollar industry. "We need people to celebrate the fact that this culture was born here." Cedar Park in 10453 was the epicenter of the phenomenon that still reigns supreme today. Says Caz, "Segewick Ave and Cedar…this is where the magic happened. It's the birthplace of hip hop. Herc brought the music outdoors, here, so that more people could listen to and experience it." To recognize his achievements, Hush Tours is working with the City of New York to dedicate a bench to Kool Herc in Cedar Park. "It's time to pay some respect to our history."
vocal code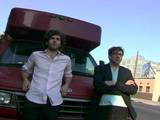 Often compared to The Smiths, The Isles have been creating original music in New York since 2004. After producing and recording their first album, Perfumed Lands, they were signed to the indie label Melodic in Manchester, England.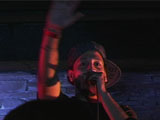 Though he currently hails from Ft. Lauderdale, Florida, Butta Verses (a.k.a. John Cullen), is New York through and through.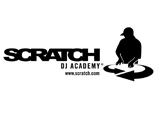 The secrets of spinning are revealed at the Scratch DJ Academy in 10011.