local flavor
Mixology
[ciyc CiYC-Mixology259.flv]
Making mixing look easy is the goal at Allstar Bartenders Training in 11415. The center was founded in 1989 with the simple mission to "make better bartenders." Thousands have learned Mixology 101 in Allstar's classrooms, all of which are set up like actual cocktail lounges – with full bars, ice machines, jukeboxes, and everything else a student of bartending could need. Mixologist Michael Massino brings more than 20 years of experience to his students. Nicknamed "Mix Master Mike," he describes the art of bartending as being a conductor. "You take several different pieces of produce, juices, and purees," he explains, "mix them in with different beverages and liquor, and you get a fantastic result." This love of the process has taken Massino all the way to the farm where he grows organic produce that he provides to restaurants, and, of course, incorporates into his cocktails. His creations include the "Basilico," which infuses Bianco vermouth and vodka and is garnished with a basil leaf. The recipe for this tasty concoction can be found in his new book, The New Martinis… Made Easy. "I love infusing different liquors and am constantly searching for new fruit to experiment with, such as Mangosteen," says Massino. With a school on Long Island as well as in Kew Gardens, the hope is that the academy's success will ultimately translate into a consistency in the bartending world. As Massino explains, "I wrote the book in an attempt to get as many bartenders using the same recipes for the same drinks as possible." Here's to a future with uniformly delicious mixed drinks.
80-02 Kew Gardens Road, 11415
www.allstarbartending.com
www.organicstodayfarms.com

The following drink recipes are created by mixologist Michael Massino using Tava sparkling beverage flavors:
The Brazilian Samba
1.5 oz of Cachaca
1 oz Mangosteen juice
1 oz Pineapple juice
Top with Tava Brazilian Samba Sparkling Beverage
Mediterranean Fiesta
Pour the following into a shaker glass filled with ice:
2 oz Vodka
1 oz Hypnotic
1 oz Raspberry Liqueur
Top with Tava Mediterranean Fiesta Sparkling Beverage
The Tahitian Tamure
Pour the following into a shaker glass filled with ice:
3 oz Rum infused with vanilla bean and orange zest
1 oz of Pineapple juice
Shake well and pour into a rocks glass
Top with 2 oz of Tava Tahitian Tamure Sparkling Beverage
Garnish with a flamed orange peel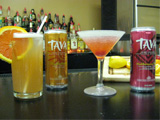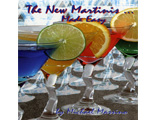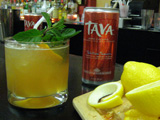 Do you have a signature drink? Post a comment below and Send us a recipe!
local flavor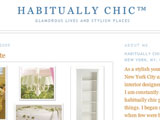 For the Habitually Chic Heather, inspiration and design are just two of the innumerable themes that can be found in abundance in both New York City as well as her blog.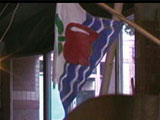 In the warmer weather months when the sun is beating down on the New York City pavement and your body is being cooked from all angles, it is often difficult to remember that Manhattan is an island with easily accessible bodies of water.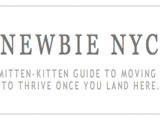 New to New York City? Unsure of how to start looking for an apartment? Curious about where you can start making friends? For many of these answers, you can turn to New York City newbie, Mary Hilton's blog. She made the move to the city from Washington D.C. a few years ago.