around the blog
Longstockings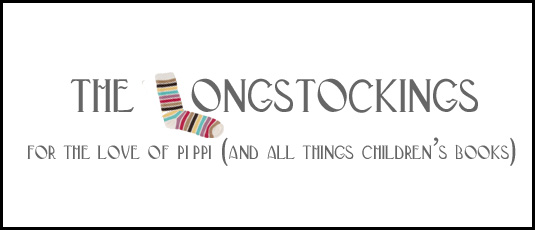 Armed with unbridled enthusiasm for Pippi Longstocking and MFAs from The New School, eight writers dedicated themselves to writing and reading great books for children and teens. They have been there for each other from first chapters to first rejection letters to first book signings. Their blog, Longstockings, is part book review, part advice column for navigating the murky world of agents and publishers, and part support system for each other, as well as their loyal subscribers. Whether you are a reader or a writer or both, if you love kidlit, log on!
Tell us about your blog: what is the premise, what are your main coverage areas, how did you get started? We are eight writers and we're all about kids books. Some of us write for middle grade readers, some of us write for teens and some of us write for both. One of us even has a picture book coming out! We cover everything and anything related to kids' books and the ups and downs of being a writer. We met at the New School where we all got MFA's in, you guessed it, Writing for Children, and we are not only a blog but a critique group and support system for each other. We love kidlit and we love blogging about it!
What brought you to New York?
Wanting to live in the greatest city in the country and possibly the world.
What do you love about living in New York?
Great food, awesome stuff to do, the best museums outside of Europe, great mix of people, everything you need is close by and I don't ever have to drive.
What do you think makes a New Yorker?
Living here and loving it.
What surprises you about New York or New Yorkers?
How quick people are to help each other out. I have two kids and when I needed to shuttle them about in a double stroller people would practically get mowed down in traffic with their efforts to open doors for me.
When you leave New York, what do you miss the most?
The pace and electricity of the city.
Do you know any tricks or insider info?
The most amazing cookies in the world are at Levain Bakery on 74th between Broadway and Amsterdam.
Best corny tourist attraction that you secretly love?
Ellen's Stardust Diner- waitstaff singing Broadway tunes is my definition of awesome.
Best neighborhood bar?
I like The Heights in my neighborhood, Morningside Heights.
Best late night joint?
For food I'd say French Roast.
Last cultural thing that you did (movie, museum, theatre, etc…)?
Saw the Sex and the City movie- I wasn't in love with the story but it was wonderful to see the ladies again!
Best fancy schmancy restaurant?
I love Candle 79 on, surprise, 79th at Lex.
Best place for Children to be exposed to new authors?
I'm a huge fan of the Bank Street Bookstore which gets great authors (and also musicians).
Best new author you have recently discovered?
Aside from my fellow Longstockings, who rock, I'd have to say Debbie Reed Fischer who wrote BRALESS IN WONDERLAND, a terrific teen novel about the modeling world.
Best place to find rare books?
I've found some terrific stuff at The Strand.
www.thelongstockings.blogspot.com/

What is your favorite children's book?
Post a comment and below and let us know what's cool to read.
around the blog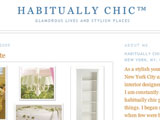 For the Habitually Chic Heather, inspiration and design are just two of the innumerable themes that can be found in abundance in both New York City as well as her blog.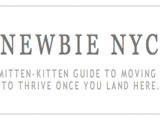 New to New York City? Unsure of how to start looking for an apartment? Curious about where you can start making friends? For many of these answers, you can turn to New York City newbie, Mary Hilton's blog. She made the move to the city from Washington D.C. a few years ago.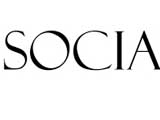 For those people who in High School just missed being voted the hippest, liveliest, or most fun person in the grade, there is now a new site for them to redeem their past social misfortunes.