local flavor
Alvin Ailey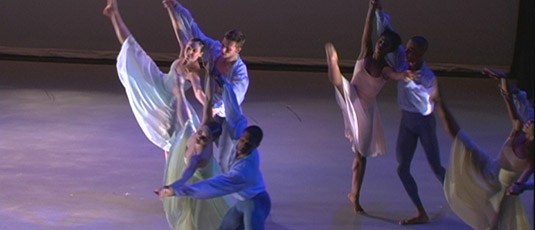 From their first performance in 1958 at the 92nd Street Y to their current role as international ambassadors, The Alvin Ailey American Dance Theater is known for its excellence and commitment to African American cultural expression. Now a mainstay in New York City culture, Alvin Ailey has performed for an estimated 21 million people in 48 states and 71 countries on six continents. They also offer a myriad of programs to delight and educate, which proves that dance isn't reserved for the classically trained anymore. The Alvin Ailey Extension program gives anyone a chance to take classes that utilize fun techniques such as Samba and Capoeira. The Alvin Ailey American Dance Theater strives to give dance back to the community, both through invigorating classes and innovative performances.
Free Performances in New York City
* St. George Theatre (Staten Island) – Tuesday, August 5 – PERFORMANCE SOLD OUT (however, classes are available)
* Hostos Center for the Arts and Culture (Bronx) – Wednesday, August 6
* Celebrate Brooklyn – Thursday, August 7
* New York City Center (Manhattan) – Saturday, August 9
* Queens Theatre in the Park – Tuesday, August 12 – PERFORMANCE SOLD OUT (however, classes are available)
Visit the link below for more information about performances and classes.
Alvin Ailey American Dance Theater
405 W. 55th Street

www.alvinailey.org
Have you seen a good performance lately?
Post a comment below and tell us where you go to experience NYC culture!
local flavor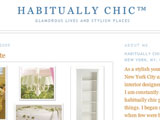 For the Habitually Chic Heather, inspiration and design are just two of the innumerable themes that can be found in abundance in both New York City as well as her blog.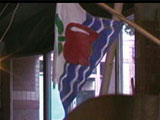 In the warmer weather months when the sun is beating down on the New York City pavement and your body is being cooked from all angles, it is often difficult to remember that Manhattan is an island with easily accessible bodies of water.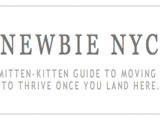 New to New York City? Unsure of how to start looking for an apartment? Curious about where you can start making friends? For many of these answers, you can turn to New York City newbie, Mary Hilton's blog. She made the move to the city from Washington D.C. a few years ago.