local flavor
MOMIX
For more than 20 years, the dancer-illusionists of MOMIX have been creating living art pieces under the guidance of Moses Pendleton. Five dramatically different shows use props, humor, music, and the human body to create surrealistic images of the everyday world around us, as well as the spiritual one which inspires us. Opus Cactus, Sun Flower Moon, and MOMIX in Orbit bring a desert landscape to the stage, create vignettes of light and shadow, and incorporate multimedia for a journey out of this world. Baseball evokes the essence of spirit created only by America's pastime. Spirituality is explored and brought to life with the collaboration of Peter Gabriel and his powerful score in Passion. While performing at The Joyce Theater in Chelsea, this innovative Artistic Director and Choreographer discusses how these sensual and athletic moving sculptures continue to evolve.
The Joyce Theater
175 8th Avenue, 10011
Check out more Local Flavor here.
What Moves You To Dance? Post A Comment And Let Us Know!
local flavor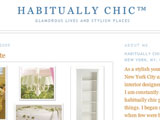 For the Habitually Chic Heather, inspiration and design are just two of the innumerable themes that can be found in abundance in both New York City as well as her blog.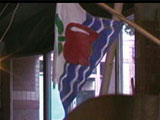 In the warmer weather months when the sun is beating down on the New York City pavement and your body is being cooked from all angles, it is often difficult to remember that Manhattan is an island with easily accessible bodies of water.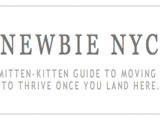 New to New York City? Unsure of how to start looking for an apartment? Curious about where you can start making friends? For many of these answers, you can turn to New York City newbie, Mary Hilton's blog. She made the move to the city from Washington D.C. a few years ago.