around the blog
Socially Superlative

For those people who in High School just missed being voted the hippest, liveliest, or most fun person in the grade, there is now a new site for them to redeem their past social misfortunes. Socially Superlative is a web journal that keeps itself in the know about the latest openings, parties, cultural events, and launches taking place throughout New York City. By staying on top of this site's most recent posts, you will surely guarantee yourself the trophy title – Biggest Event Enthusiast – among your friends and co-workers! You can thank blog contributors Alice, Yvonne, and Mosaka in your acceptance speech.
What brought you to New York?
Mosaka: Native NYer; born and raised
Yvonne: A college education, which has since gone to waste.
Alice: Both Von and I went to NYU, which is one of the most expensive educations in the nation. Thus, we shamelessly mooched off the free food, booze and swag on the NYC party circuit after classes. Now SS lets us replace "shamelessly" with "legitimately with a press pass."
What do you love about living in New York?
Mosaka: The nightlife, the parties, the fast paced environment, the fact that you can get anywhere in the city in less than 20 minutes, the fact that you can meet someone new everyday, the diversity, it's energy, the fact that I can buy soy hotdogs from a street vender in Soho, the skyline at night, the fact that it is forever changing.
Yvonne: There are always people crazier than you.
Alice: The ridiculously high standards we hold restaurants to. I protest dinners at places with less than at 25 in Zagat.
What do you think makes a New Yorker?
Mosaka: Growing up here? (sorry I'm bias)
Alice: Someone who maximizes luxury by mixing high and low or expensive and cheap. Italian food is dinner is at Il Mulino and midnight snack at John's Pizza, both in Greenwich Village. Red carpet outfits are composed of H&M, cheap vintage discoveries, but completed by irrational $500+ shoes. Having the same level of fun at the latest "it" club like 1Oak or Tenjune and frat-astic Brother Jimmy's in Murray Hill but also never passing up apartment parties.
What surprises you about New York or New Yorkers?
Mosaka: Nothing really. New Yorkers have done and seen it all.
Alice: The ease of D-List fame, which is best defined as non-celebrities derisively spotlighted in Gawker. There are people who are known for just their blogs. If you're getting rejected by invites from SS (sorry! many are not open to the public), then start writing about excruciating yet voyeuristic debauchery while being frequently photographed by the paparazzi.
When you leave New York, what do you miss the most?
Mosaka: The parties!! And my yorkie Max.
Alice: Having too much to do. Boredom has yet to enter my vocabulary.
Yvonne: Accessibility to food 24/7
Best tips, tricks or insider info?
Mosaka: Yes, make friends with bouncers, Dj's, anyone and everyone who is in the know. Be friendly to people even if it is the waiter passing out drinks. These are actually some of my favorite people to talk to at events.
Alice: Tip graciously. You can skip lines at pretentious clubs by getting the doorman to remember you. I'll start with event at a club, like Bijoux, so I get in by through the guestlist. Afterwards, I'll introduce myself by giving a business card and thanking them for the service with a tip ($20 but I am a girl, boys should aim higher). When I go back and they let me skip the line, I'll almost always thank and tip again at the end of the night. I'm frugal towards things for myself, but always a generous tipper for karmic service.
Yvonne: Talk to as many new people as you can.
Best corny tourist attraction that you secretly love?
Yvonne: Ice skating in Central Park's Wollman Rink
Mosaka: Von stole mine
Best place to dine late night?
Mosaka: Wo Hop in Chinatown it's open 24 hours! And look out for the picture of Gino!
Yvonne: Coffee Shop for their mac & cheese and cheese fries, or San Loco for nachos.
Alice: Cafeteria for grilled cheese on Texas toast. Any place in Koreatown (32nd between 5th Avenue and Broadway) for do-it-yourself barbeque and a side of japchae, which are Korean stir fried noodles with vegetables.
Best live music venue?
Mosaka: I used to go to Roseland a lot back in the day.
Yvonne: Not really the best venue, but my good friend performs at Spike Hill in Williamsburg for Thursday open mic night. Very chill, and fun to support your friends.
Last cultural thing that you did (movie, museum, theatre, etc…)
Mosaka: Fashion show at the Museum of Natural History?
Yvonne: Does seeing High School Musical 3 opening night count as "cultural?"
Strangest/ coolest NY experience you have ever had?
Alice: The most entertaining was an MTV Awards after party that was hosted by Wyclef John. My friend coquettishly waved to him and we all ended up dancing on stage. The rest is her story to tell…and I think he was married at the time. Celebrity encounters happen all the time, but rarely occurs outside of NYC, am I right? The strangest NY experience was at Deep when we wandered into the VIP section where the owners' girlfriends invited us to join their table. The owners were all a "family" with names Vinny, Danny, and Tommy and one guy responded to the "what do you do question" with "creative loans."
Best area or neighborhood for fun on a budget?
Mosaka: Anywhere in New York just read the event section on Socially Superlative..we'll take care of you!
Yvonne: East Village is steadily becoming more expensive, but you can still find great deals.
Alice: Chinatown; dim sum is rarely more than $10 a person and you are stuffed. For free dessert, go next door to Aji Ichiban, a candy store with tons of weird dried seafood samples.
Best way to spot a trend (this can apply to a trendy new band, new restaurant, hairstyle… anything, really)?
Mosaka: I don't really follow trends or the next "it" thing I play by own rules. I am actually pretty clueless when it comes to stuff like that. I didn't even know what a blog was until January of this year when I started reading Dlisted which is the only other blog I read. There are writers on my site who read multiple blogs so they help me stay in the loop, but sometimes they mention names of people in their reviews and I have no idea who these people are. Like I said I am pretty clueless.
Yvonne: Copy your cool friends!
What are some of your favorite New York City events?
Post A Comment And Let Us Know!
around the blog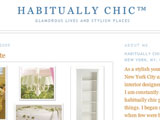 For the Habitually Chic Heather, inspiration and design are just two of the innumerable themes that can be found in abundance in both New York City as well as her blog.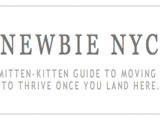 New to New York City? Unsure of how to start looking for an apartment? Curious about where you can start making friends? For many of these answers, you can turn to New York City newbie, Mary Hilton's blog. She made the move to the city from Washington D.C. a few years ago.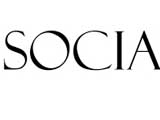 For those people who in High School just missed being voted the hippest, liveliest, or most fun person in the grade, there is now a new site for them to redeem their past social misfortunes.