Tag: 11101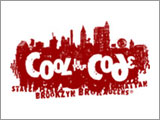 Light your buddy up like a Christmas tree but with paintballs. Sure, you might be pretty good at Call of Duty or Halo but why don't you test your skills on the battle field. Paintball is one of the fastest growing extreme sports and it comes with a 24/7 adrenaline rush.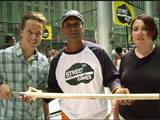 CiNYC Host Christopher picks up our latest Code Tripper in Long Island City – 11101 to be exact. Our dynamic duo cruises the city in our Pontiac Codester to explore some viewer suggestions on what's cool in their zips.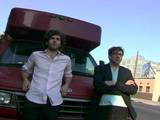 Often compared to The Smiths, The Isles have been creating original music in New York since 2004. After producing and recording their first album, Perfumed Lands, they were signed to the indie label Melodic in Manchester, England.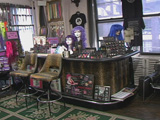 You might think the punk rock phase has died out and that Day-Glo colored hairdos only exist in 1980's teen movies. Luckily, nothing could be further from the truth.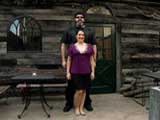 LIC is developing a unique retro scene thanks to bands like the Lascivious Biddies and The Big Daddy Project.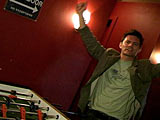 Long Island City nightlife is as vibrant and diverse as the artists who live there. Follow Shirley and Brandon as they sip drinks at two 11101 locales, the swanky Lounge 47 and laid back The Creek and the Cave.