Tag: brooklyn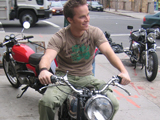 Gearhead Eric Green has the best of bikes and beers with Works Engineering, his very own vintage motorcycle repair shop connected to Bar Matchless.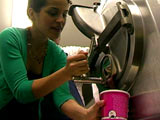 "Wow! That's wine!" Must be another trendy wine, you say? Not exactly. It's sorbet. Wine sorbet.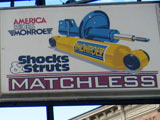 Bar Matchless is truly unmatched. I mean, where else can you enjoy one of 32 beers and wait for your motorcycle to be repaired?