cool eats
Fireside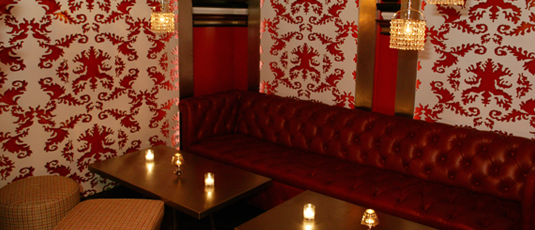 Ignite your taste buds at Fireside. Executive Chef Sam DeMarco gives American fare a fierce boost with his signature "Cocktail" Cuisine: small dishes designed for passing around the table. The Short Rib Tacos and the Mini Burgers with Fire Fries are a shareable favorite, and the Duck L'Orange comes with steamed buns that are perfect for making junior sandwiches everyone can savor. "It's a very casual and non-committal way of dining. The little bites and the tastings becoming a meal," says DeMarco. The culinary expertise also extends to the bar, where you can sip treats like Huckleberry Mojitos and Ginger Martinis. Cheers!
21 East 52nd Street
between 5th and Madison Avenues
EXTRA:
More on Fireside Chef Sam DeMarco…
At 42 years old, Chef Sam DeMarco is finally settling down. He has had restaurants in New York City (First, Merge and District), he's done the Vegas thing (Sam's at the Bellagio), and he has even commuted back and forth between the two. His latest venture, Fireside, is now his only venture, and he wouldn't have it any other way. "For the first time, when I got involved here at Dallas Restaurant Group, I wanted to concentrate on one project, and be here, make this my home, and make people happy. And, in a sense, it's like people are coming to my house to eat," says DeMarco. His new family-oriented outlook on his own life is something he hopes other restaurants will adopt in the future. "[The industry] is getting into this mega-restaurant thing. I really feel that in the future things will go back to more 'mom and pop' restaurants. Putting a feeling, identity and a face and name to the food is more important," he says.
Fireside's menu seems to have been born of DeMarco's recent revelation, with plenty of traditional homey American cuisine to choose from, like Lollipop Buffalo Wings, Pizzettas, and Smoked Prime Rib. All of the plates are portioned and arranged for sharing, and there is even a menu section titled "Conversation Pieces."
"America is such a melting pot of different cultural flavors, I try not to play around with that," DeMarco reveals. "Most of what I do is old classics brought to current time and date. I like to look into history and play with things. I keep it authentic in a fun way."
Even traditional cocktails get a twist at Fireside, with a Cucumber Gimlet and BBQ Bloody Mary on the menu. "We really bring culinary to the bar," DeMarco explains. "A lot of the bar mixers and juice specialties, we prep from the kitchen. The drinks take a little time but they're really well-made."
"It's been a wild road," DeMarco says of his whirlwind career. "I've come full circle, and I'm very excited about balancing my family life with the restaurant."
cool eats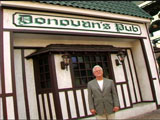 There is an old Irish saying that reads, "Men are like bagpipes – no sound comes from them until they are full." This might explain why there is never a quiet (or dull) moment at 11377's famous burger joint – Donovan's Pub!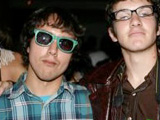 You might be a hipster if, like Lola Wakefield, your research into this fascinating culture of indie rock fans, thrift store shoppers, and vegetarians, painted a picture of, well, you.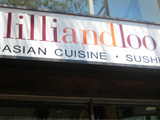 If you're living with Celiac's Disease you know that restaurant dining can be risky. However, a safe culinary experience is waiting to be had on Lexington Avenue at Lilli and Loo, a restaurant that works with the Gluten Intolerance Group to offer patrons gluten-free Asian cuisine in addition to their standard fare.