The Hosts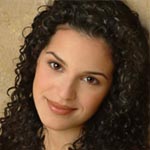 Shirley Rumierk
As a native of New York City (from Hell's Kitchen, to be exact), who has a passion for the arts and international culture, Shirley couldn't be happier to be a co-host of Cool in Your Code. Now she gets the chance to talk about the city she loves the most.
Shirley attended Trinity School on the Upper West Side and obtained a B.A. from Harvard University. She is also a proud board member, volunteer and alum of The 52nd Street Project, an inner city children's theater program.
Shirley has appeared in several national Spanish and English commercials, performed with the comedy troupe SalSoul, and was last seen in her Broadway debut of "Latinologues" at the Helen Hayes Theatre.
---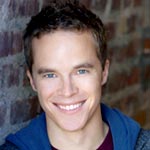 Christopher Kromer
Christopher was raised in New Jersey and has called New York City home since graduating from Rutgers University. While he's traveled the world extensively, he insists New York City is still the greatest city in the world and is thrilled to be able to share his passion for the Big Apple by joining the wonderful team at Cool in Your Code. (Admittedly, though, he can be a bit obsessive, and while filming CiNYC has never turned down the opportunity for "one more take.")
A frustrated rock star, Christopher has performed on stages all over, in the past as a concert pianist and currently as an actor. Currently, he can be seen in the role of 'Bill Prescott' in the critically acclaimed world-premiere production of George Packer's "Betrayed" at the Culture Project in Soho, directed by Pippin Parker. He's also worked on TV, including roles on "Law & Order" and "Guiding Light" as well as national commercials for Sprint, Chrysler, and Clearasil. Fans of anime can listen to his voice-over work in the celebrated series "Berserk" and kids can catch him playing Hometown Huck on Nickelodeon's "Thumb Wrestling."
Christopher has been on stage with INXS and has a passion for live music and theater anywhere it's happening in the city. When not hanging out after hours, he enjoys reading (especially books on NY history) and playing piano. He studied acting here in New York City at the William Esper Studio, under Maggie Flanigan, and is signed with Abrams Artists Agency.
---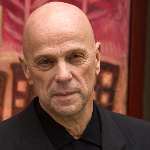 Hank Wasiak
Hank Wasiak, is an advertising industry icon, who grew up on the streets of NYC, earned degrees from Pace University and City College and was a top executive at some of Americas biggest ad agencies and corporations.
Recently retired as Vice Chairman of McCann-Erickson WorldGroup, Hank decided to put all his experience 'behind the scenes' to work in front of the camera.
Hank and his fellow farmers at The Concept Farm developed the idea for a new celebrity interview format, "Back on the Block." The show host had to be a true blue New Yorker with the experience, savvy and personality to put celebs at ease and let them be themselves. They convinced Hank to take the job and the result is a refreshingly informative and entertaining segment. In 2006, Hank won a New York Emmy Award for Best Host.
"It never ceases to amaze me how genuine, real and open celebrities are when they relax and let their hair down. When we take a stroll down the streets and blocks where they grew up, all their emotions and true feelings come out. We get to know them in a very special and touching way…no matter what their age or background.
This is especially true in NYC…growing up here is a unique self defining experience. I feel very privileged to share these experiences with some very wonderful and special New Yorkers."
---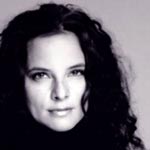 Sasha Charnin Morrison
Sasha Charnin Morrison, fashion director of US Weekly, brings over twenty years of fashion magazine experience working for such magazines as Elle, Harper's Bazaar (under Liz Tilberis), Seventeen, Mirabella, Vanity Fair, and Allure.
Born in Manhattan, she started her career in show business. She's a graduate of New York University with a Bachelor of Fine Arts degree. She's married to Concept Farm founder and producer, Will Morrison and has twin boys, Gus and Oliver who are her inspiration.
Sasha had always dreamed of working on a project like this so she could cater specifically to crazed New York shoppers, looking for fierce, undiscovered places to feed the inner fashionista in all of us.
"I wanted to name my twins Manolo and Blahnik but my husband wouldn't let me…"
---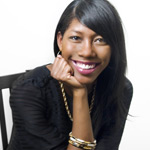 Kenya Hunt
As the Entertainment Editor at Metro, Kenya Hunt covers all that is young, fresh and new in pop culture for the free daily newspaper. Whether she's bouncing from one hotspot to another in search of a scoop for her dish column, the Word; checking out live concerts on a quest for music's next big thing; or perusing artwork at a new exhibition, the girl about town has access to the best that the city has to offer.
Prior to her days with Metro, Kenya worked as an editor with YM, Honey and Jane Magazine. She has also written for USA Weekend, the Village Voice, Essence, British ELLE, British Marie Claire, Vibe, Suede, and National Geographic Adventure and made television appearances giving commentary on BET and MTV.
As Cool in Your Code's resident En-coder, Kenya will fill you in on everything in New York's Entertainment world that's worth talking about. You can thank her later.
---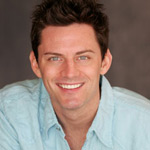 Brandon Johnson
Born and raised in Minnesota, Brandon began his performing at the ripe old age of 9 years young. His first school play is where the rush of being on stage began. Little did he know that this would become the platform upon where his performing arts would grow. When he wasn't being a class clown one could find him in detention creating characters to pass the time. Soon other interests began to blossom such as playing sports: hockey, baseball, soccer, football, skateboarding, snowboarding and his other passion, playing the drums. He even followed his older band mates to the University of Wisconsin with hopes of continuing their music. Upon arrival, Brandon needed to choose a major and theatre seemed like the proper choice. Over the next few years he acted, directed, designed and managed theatre.
Once acquiring representation Brandon was off to the races and his resume grew. While in NYC he worked on ABC's One Life to Live as the recurring character Dr. Michael McBain, as well as day player roles on Guiding Light and As The World Turns. In addition to hosting the NY Emmy award-winning NYC TV program, Cool in Your Code, his other television credits include work on Discovery Channel's Blood Red, lead host of FOX Soccer Channel's FOX Soccer USA, and the extreme motocross show Rally America on the Outdoor Life Network.
So far the sky's the limit. Brandon feels blessed to be a part of The Concept Farm family and knows big things are on the way for COOL IN YOUR CODE!!!!