code green
Organic Avenue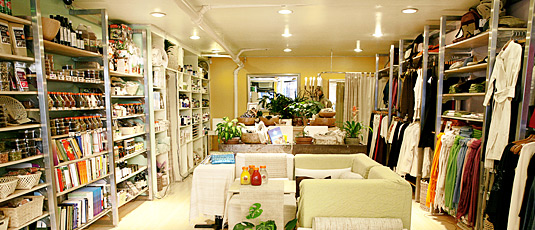 Going organic and embracing the vegan lifestyle is a cinch with Organic Avenue. This lifestyle boutique has everything you need for sustainable living in the big city. "I wanted to make it easier for people to live the raw lifestyle, and to not feel deprivation," says founder Denise Mari. From raw food prepared fresh daily, to natural fiber fashion plus herbal health and beauty products, you'll discover things you didn't even know could be organic. Customers are fans of the five-day raw food L.O.V.E. Fast, which delivers fresh meals to your door, five mornings in a row.
101 Stanton Street, between Orchard Street and Ludlow Street, Manhattan
www.organicavenue.com
Extra! Extended Interview with Organic Avenue founder Denise Mari.
CiNYC got the dirt on Denise Mari's thoughts on sustainable living, her history as a vegan and why she opened Organic Avenue.
Why is sustainable living important in this day and age?
What we do makes a difference in the environment. Everything is coming to light now. According to environmental experts, we should "be the change." Most people have been scared into awakening, but I do think we have the opportunity to make the changes and live the sustainable life.
Can you tell me about your background as a vegan?
I started as a vegetarian. I loved animals, and it was just kind of a progression. I developed a spiritual belief that you didn't have to hurt another animal to live a happy and healthy life. I just kept researching, and vegans were the healthiest, happiest, most positive people I'd ever met.
How did changing your diet affect your health?
I used to have digestive problems, acne, I was moody, I had low energy after I slept, and if I ate anything I'd feel tired. I've spent five years on a 100% raw vegan diet, and it's the best I've ever felt. I'm inspired, I'm allowing of nature to take hold of me, and there's true vibration.
What inspired you to open Organic Avenue?
I had a desire to make it easier for people to live the raw lifestyle, so they wouldn't have to feel deprivation. If I find that there's anything that's not available on the market, it motivates me to make it available for people.
code green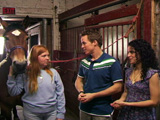 In the city that loves going green, Pelham Bay Park reigns as the largest of its parks and has activities that are guaranteed to delight and educate kids and adults alike.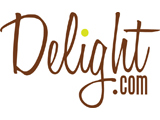 Shop for a good cause at Delight.com. It's the site that's saving the world, one environmentally conscious product at a time.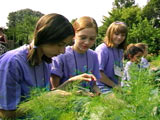 An oasis right in the middle of the concrete jungle can be found and enjoyed in 11355. The Queens Botanical Garden has been providing a sanctuary for city residents since it was built for the 1939 World's Fair.