code read
Mysterious Bookstore
Everyone loves a good mystery and the Mysterious Bookshop in 10007 specializes in the occult. One of the oldest mystery specialists in America, this shop has offered the best in Mystery, Crime, Suspense, Espionage and Detective fiction for the past 28 years.

Proprietor Otto Penzler has a history in the publishing world with a focus on who-done-it prose. He is the recipient of numerous awards and his touch can be seen throughout the store, especially in the amazing collection of rare books. "There are certain things that you can read a second or third time and still get something out of it," Penzler tells us when pushed to pick a favorite book. "I could read Sherlock Holmes 500 times and find something new every time." Don't be afraid to ask for advice either, the knowledgeable staff as well as Penzler himself are always willing to give a recommendation. Or, if you're already a buff, join one of their book clubs or attend one of their various events and satisfy all your mysterious inclinations.
Read on at www.mysteriousbookshop.com
58 Warren Street, 10007
code read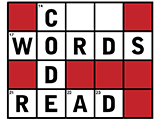 John Korduba is the poet for people who are bored by poetry. Read his poems "Barter" and "Cleaning Day."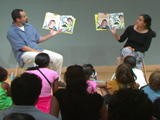 New York City is an incredible place to raise children. Just ask husband-and-wife writing team Paul DuBois Jacobs and Jennifer Swender, who followed their successful book My Subway Ride with My Taxi Ride.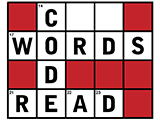 Read the poems Distraction and Park With Swans from "Everybody Gets Lost in Brooklyn".