code green
Prospect Park
Designed by legendary Central Park architects Fredrick Law Olmsted and Calvert Vaux, Prospect Park is an enormous oasis of 585 acres resting in the middle of Park Slope. It was built in the late 1860s, with features including the pristine 90-acre Long Meadow, the 60-acre man-made lake, and Brooklyn's last remaining natural forest. "The forest was really in shambles, almost gone," recounts Parks Administrator, Tupper Thomas. "Luckily, we were able to completely rebuild the majority of it, creating nature trails, complex water systems and new wildlife habitats."
The park also books fun and educational events and activities year round. The winter months are choc full of options such as skating at Wollman Rink, crafting workshops at Lefters Historic House, and the annual bird Christmas Bird Count for the national bird census that helps conservation researchers track bird population. They even have a New Year's Eve fireworks show and a Christmas Tree recycling program
See the complete listing at www.propectpark.org
code green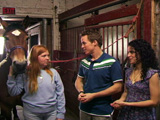 In the city that loves going green, Pelham Bay Park reigns as the largest of its parks and has activities that are guaranteed to delight and educate kids and adults alike.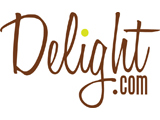 Shop for a good cause at Delight.com. It's the site that's saving the world, one environmentally conscious product at a time.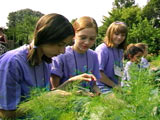 An oasis right in the middle of the concrete jungle can be found and enjoyed in 11355. The Queens Botanical Garden has been providing a sanctuary for city residents since it was built for the 1939 World's Fair.