dress code
Zoe's Accessories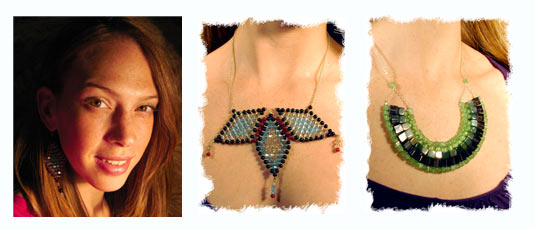 Kimberly Van Schoyck is rocking the world of accessories with innovative, bold creations that will spice up any wardrobe. We caught up with KVS to hear how her artistic heritage keeps her designs current.
How did you start making jewelry?
My grandmother was a model turned accessory maker. I would always be in her basement playing with pieces of chains and putting them together. My mother would buy me metals and films and I would teach myself to make jewelry. I was exposed to so much from my grandmother that I didn't need to learn it at school.
How would you describe your jewelry?
Heavily stone-based with minimal metal. I use a lot of semi-precious stones and mixed materials such as silk ribbon. It's colorful, it's bold, and accented with metals. I like to call it wearable art.
Would you say NY has an influence on your designs?
Definitely. You see all these creative people and it makes you want to be creative.
What inspires you?
I have a very creative and artistic family. Aside from my grandmother, my mother is a painter and sewer. I also love color. The stones come first and then I work around them.
Is New York a good place to be a jewelry maker?
Yes and No. There's a lot of competition, but that breeds success. It's a hard industry to break into because you're also investing money in expensive materials. You put a lot of yourself out there. But there's also plenty of opportunity in New York, such as markets for up-and-coming designers.
What are your biggest challenges?
The cost of material. Also trying to find the best material to offer the best price to customers. I travel often so many of my stones are from abroad, and I spend time searching for the right pieces. No two stones are exactly the same; I put a great deal of effort into detailing each by hand.
Is your wardrobe lacking art? Pick some up at Zoe Accessories.
www.zoeaccessories.net
dress code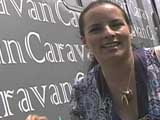 A caravan is most commonly known as a large group of traders or travelers who strike out on a journey together through hostile territories. In the jungles of New York City, it's important for consumers to band together and do the same. It's a dangerous world out there for the uninformed shopper, so sharing as many resources and tricks as one can is a necessity for survival in this city!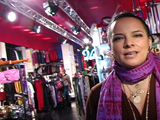 For the ultimate mix of old and new, and a little something all its own, head to the East Village. Vintage toys, magazines and clothes of all kinds can be found at Love Saves The Day. If you are missing your School House Rock lunchbox, smurf miniatures, or an awesome 80's era leather jacket, you can probably find it here in Leslie Herson's home for all things nostalgic.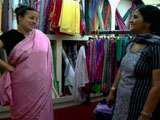 Below the rumbles of the 7 train on 74th Street, you'll discover the colorful world of Little India in 11372. In addition to their multicultural culinary offerings, Jackson Heights has got you covered when it comes to sari shopping and ethnic jewelry.