bar code
Fraunces Tavern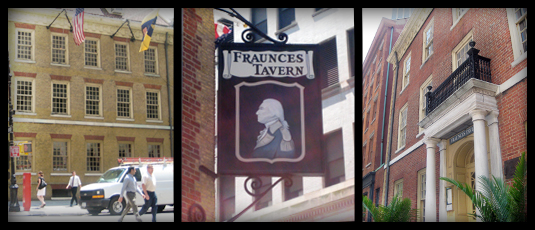 Raise a pint at the very place the American Revolution was planned. Originally called the "Queen's Head" when it opened in 1762, the Fraunces Tavern became a meeting place for the political leaders of the time. George Washington even gave his emotional farewell speech to his troops here when he retired to Mount Vernon in 1783. Today, the 10004 historic watering hole is part of a museum complex including four 19th century buildings. It is also the starting point of the American Whiskey Trail, an educational experience that takes travelers through our country's cultural history with distilled spirits. The Tavern itself holds a full restaurant serving lunch, dinner, dessert and takeout, with an adjoining catering hall for private events. Enjoy classical guitar performances while lapping up French Onion Soup and devouring Beef Wellington on Wednesday nights. By the time you get to your All American Apple Pie, you will feel like you're a part of Fraunces' epic American history.
54 Pearl Street, 10004
frauncestavern.com
frauncestavernmuseum.org
To unzip some other bars around the city with historic pedigree, check out our Bar Code Extra: The Oldest Bars in Manhattan at www.coolinyourcode.com/bridge-cafe-10038/
Where's your favorite bar stool located?
Post a comment below and let us know what's cool in your code.
bar code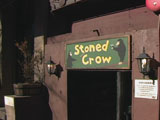 A stop in at The Stoned Crow is anything but ordinary. This Washington Place watering hole is popular with the locals and the NYU crowd.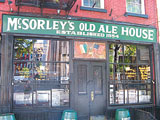 McSorley's Old Ale House has been serving up it's own home brew since 1854. The drink menu consists of light or dark McSorley ale and is complimented by classic pub fare, including burgers and liverwurst sandwiches.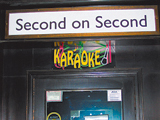 If singing in front of a crowd of strangers sounds as agonizing as that dream where you show up to work naked, rent out your own karaoke room at Second on Second karaoke bar and restaurant.