back on the block
Joe Franklin
Before there was Leno, Letterman or Johnny, there was Joe. Bronx-born Joe Franklin invented the TV talk show. He has authored 23 books, appeared in 25 films as himself, and has interviewed over 10,000 guests during his 43-year TV run. He's often referred to as the "King of Nostalgia" and the "Wizard of Was." Joe sat down with CiNYC host Hank for a chat and a rare look at his infamously cluttered Hell's Kitchen office.
back on the block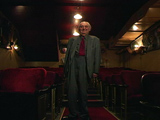 "It's the audience that makes you a star." Well, since 1934 audiences have delighted in the acting talents of Brooklyn-born Fyvush Finkel, who goes Back on the Block with CiNYC Host Hank through Manhattan's Lower East Side.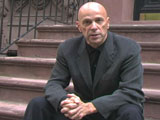 Many famous Americans call NYC home. This segment gives viewers the chance to get closer to their favorite personalities as they reminisce about the people, places, and boroughs that helped shape their lives.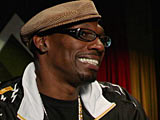 With recurring roles on Chappelle's Show, three sold out comedy tours, and various parts in movies, Charlie Murphy has plenty to boast about.