bar code
Taj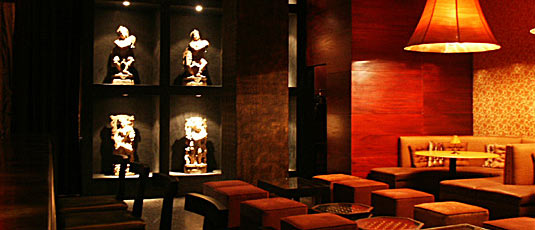 New York City is not only home to some of the best partygoers, it houses some of the best party spaces. Taj is an exotic lounge reminiscent of the Far East, smack in the middle of one of the clubbiest blocks in the city. Book out the entire space, reserve the mezzanine for your friends only, or set up a guest list. "It's a really sexy room. It's the atmosphere of a bigger club, but it's still got an intimate feel," says Ruth Tranter, Taj Events Director. Dine on the Indian/French/American fusion cuisine, then dance to the DJs all night long.
48 West 21st Street (between 5th and 6th Avenues), Manhattan
(212) 620 3033
www.tajlounge.com
EXTRA: How To Get On The Guest List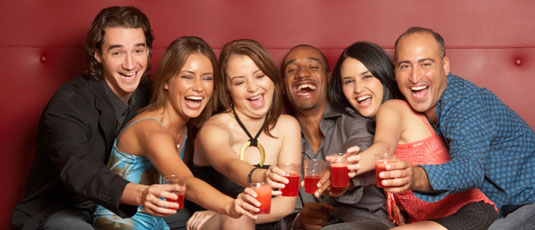 Guest list limbo has affected many New Yorkers. Inside the club, there's a rager. Outside, there's a line of party-hopefuls who are anxious to get in. A few "chosen ones" are ushered past the discerning doorman, but everyone else is left huddled in the cold. How can you get into some of the most exclusive places? Get your email address on a promoter's distribution list, and you'll regularly receive party invites. You can start by contacting Marc Siegel, a seasoned promoter who handles guest lists for Guesthouse, The Grand and Retox. Once you're in, work the crowd. "Having a relationship with the promoters helps," Siegel reveals. People that show up at the same spot and chat up the party-throwers are more likely to get special treatment. Of course, that doesn't help if you're at a hot new venue for the first time and the bouncers are giving you lip. "You'll get into a place faster if you buy a table, bring a group and dress the part," Siegel says, who mentions that "stylish and proper" usually does the trick. Arriving with a mixed group of girls and guys is ideal, but there are exceptions. "Guys should break up into groups and go early, but a group of girls will have less of an issue."
To do away with door policy dramatics, or to start throwing parties of your own, contact Siegel at [email protected]
bar code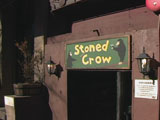 A stop in at The Stoned Crow is anything but ordinary. This Washington Place watering hole is popular with the locals and the NYU crowd.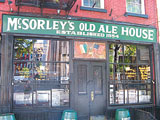 McSorley's Old Ale House has been serving up it's own home brew since 1854. The drink menu consists of light or dark McSorley ale and is complimented by classic pub fare, including burgers and liverwurst sandwiches.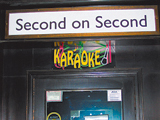 If singing in front of a crowd of strangers sounds as agonizing as that dream where you show up to work naked, rent out your own karaoke room at Second on Second karaoke bar and restaurant.