cool eats
Egidio's Bakery
Egidio's Bakery is in the heart of "New York's Real Little Italy," or the Arthur Avenue section of Fordham in the Bronx. Around since 1912, this old-fashioned bakeshop has occupied the same storefront for 95 years. Italian immigrant and entrepreneur Pasquale Egidio founded the shop and was its namesake, though ownership has changed hands twice since then, and Carmela Lucciola now runs the operation. It's easy to see why she kept the bakery name. Egidio's has built its reputation around authentic pastries that taste like they came right from the motherland. The cannolis remain a best seller, and it's easy to taste why. With the flaky crunch of pastry and the sweet ricotta cream, you may as well have a little slice of Italy right in your hand.
622 East 187th Street, Bronx
(718) 295-6077
cool eats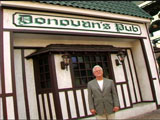 There is an old Irish saying that reads, "Men are like bagpipes – no sound comes from them until they are full." This might explain why there is never a quiet (or dull) moment at 11377's famous burger joint – Donovan's Pub!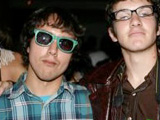 You might be a hipster if, like Lola Wakefield, your research into this fascinating culture of indie rock fans, thrift store shoppers, and vegetarians, painted a picture of, well, you.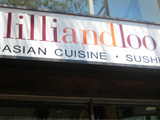 If you're living with Celiac's Disease you know that restaurant dining can be risky. However, a safe culinary experience is waiting to be had on Lexington Avenue at Lilli and Loo, a restaurant that works with the Gluten Intolerance Group to offer patrons gluten-free Asian cuisine in addition to their standard fare.