vocal code
Club Midway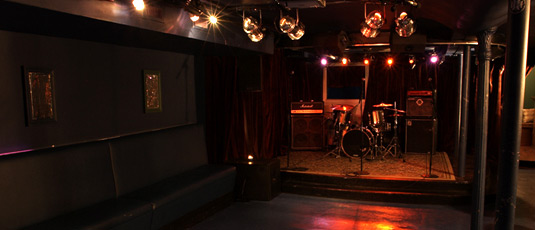 CBGB's closed, R and R and Sin-e are done, and The Continental is no longer band-friendly. Underground music is becoming more and more, well, underground. One Village venue still delivers- Club Midway. Walk through the upstairs lounge to descend the narrow back staircase, and you'll find yourself in rock reverie. The ceiling is low and the simple stage is barely raised above the floor, putting you eye-to-eye with the musicians. The mostly-standing room capacity is less than 100, guaranteeing an intimate show every time. Check out their website for a full line-up of bands to come.
25 Avenue B, between East 2nd and East 3rd Streets
www.clubmidway.com
EXTRA: The Best of New York City's Local Bands
New York City is a breeding ground for the musically-inclined. If you're in the mood for some homegrown talent, check out these local acts that are totally worth the cover.

Semi-Precious Weapons
SPW's fusion of glam and garage rock paired with front man Justin Tranter's "queen" attitude and stage antics make for an unforgettable show every time. Fans eat it up.
www.semipreciousweapons.com
Death of Fashion
These guys set the standard for hipster chic, and are adored by fashionistas and the art crowd alike. Originally from Indiana, these guys are settled in New York City now. Hey, everyone has to come from somewhere, right?
www.deathoffashion.com
The Pervs
These rockers are bringing punk back to its truest form, and aren't afraid to "get pervy" with their crass lyrics and writhing dance moves.
www.thepervsnyc.com
Au Revoir Simone
This all-girl group is fast making headlines with their blend of indie and electro. They're touring the world in the summer and fall of 2007, but will be back home in New York City for a few select shows.
www.aurevoirsimone.com
La Bruja
This Renaissance woman of pop culture combines poetic elements with Latin, hip hop and Reggaeton on her album, Brujalicious.
www.labrujamusic.com
Northern State
The female version of The Beastie Boys, this all-girl trio has been making beats and dropping rhymes since 2000. With their intelligent, political, and often whimsical lyrics, they are redefining what it means to be a hip hop group.
www.northernstate.net
vocal code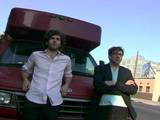 Often compared to The Smiths, The Isles have been creating original music in New York since 2004. After producing and recording their first album, Perfumed Lands, they were signed to the indie label Melodic in Manchester, England.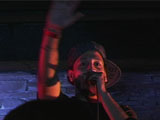 Though he currently hails from Ft. Lauderdale, Florida, Butta Verses (a.k.a. John Cullen), is New York through and through.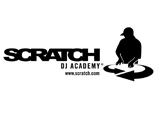 The secrets of spinning are revealed at the Scratch DJ Academy in 10011.