code read
Forgotten NY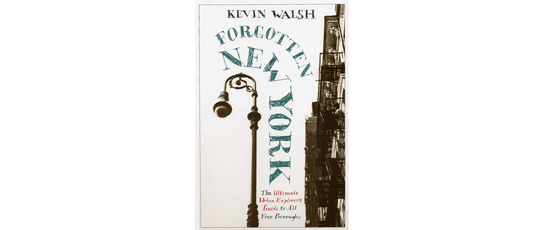 Kevin Walsh has made it his mission to document those tiny bits of New York City history that many of us walk past everyday without even noticing. After moving to Queens from his native Brooklyn, he began photographing ancient street lamps, faded advertisements, and left over rail lines. He realized that most people have no idea how much of the old NYC is still all around us, but disappearing quickly. His desire to share his discoveries and preserve these memories led him to create a blog, and then a tour company to lead other people through the alleys, buildings and landmarks they might have missed on their own. Forgotten NY is now a book where this amateur historian shares his research, references and photographs of all these hidden gems. It is a true guide book to a New York that may not be visible much longer.
code read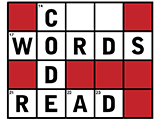 John Korduba is the poet for people who are bored by poetry. Read his poems "Barter" and "Cleaning Day."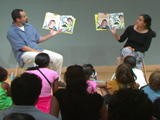 New York City is an incredible place to raise children. Just ask husband-and-wife writing team Paul DuBois Jacobs and Jennifer Swender, who followed their successful book My Subway Ride with My Taxi Ride.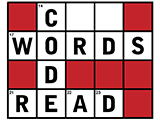 Read the poems Distraction and Park With Swans from "Everybody Gets Lost in Brooklyn".