code words
Guerilla Shopper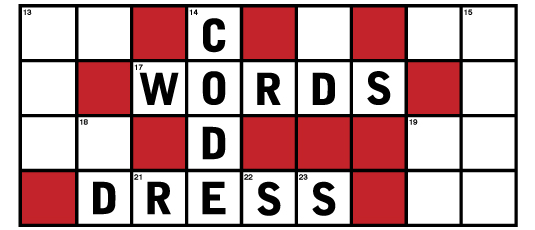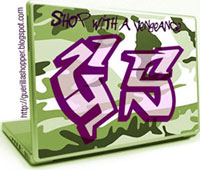 Want to look like a million bucks without spending anywhere near that? Who doesn't? The Guerilla Shopper has mastered the fine art of finding a great deal. Her Code Word column will decode where to shop, eat, and spend your hard earned dough – while keeping you out of debt. This Guerilla Shopper is in the trenches of New York City, now you can join her!
By the Pound
Housing Works just announced the opening of its new bulk clothing store, By the Pound, at 330 W.38th St. between 8th and 9th Avenues in Manhattan. By the Pound will be open on Thursdays, Fridays, Saturdays and Sundays from 10am to 5pm. All profits go to Housing Works, the nation's largest grassroots AIDS service organization. Housing Works' mission is to end the twin crises of AIDS and homelessness.
330 W.38th St.
BTN 8th and 9th Avenues
Te Casan
Tuesday May 6, 6-8 p.m. Meet designers Francesco & Laurence Saldarini. Guests get 20% off the Saldarini Black Label 1892 Handbag Collection.
382 W. Broadway
BTN Spring & Broome
[email protected]
www.tecasan.com
Ike Designs
The Black Diamond Necklace: Local Williamsburg jewelry designer, Dori O'Dea (aka Ike Designs Jewelry), is offering a limited supply of sterling silver black diamond necklaces online only for $95.00 + $8.00 S&H.
Did you know that black diamonds originated in dying stars, when shock waves from exploding red giant stars crushed carbon into dense aggregations of black diamond and sent them hurtling into deep space? Eons later, the Sun's gravity lured some of this material into our solar system, where blocks of it slammed into our atmosphere, shattering into the fragments we find strewn over select areas today, perhaps billions of years after they formed!
Interested in wearing the ancient solar system around your neck?
Visit www.etsy.com and buy it online.
Century 21
Just in Time for Mother's Day! Famous American & European Designers, 40-70% off.
22 Cortlandt St.
BTN Church & Broadway
www.c21stores.com
Housing Works' Fourth-Annual Design on a Dime Presented by Real Simple Magazine
VIP event: Thursday, May 8, from 6pm to 9pm. The VIP benefit will offer exclusive preview shopping, cocktails, hors d'oeuvres and live entertainment.
Sale (open to the public): Friday, May 9, from 10am to 6pm and Saturday, May 10, from 10am to 5pm.
LOCATION (VIP EVENT AND SALE): The Metropolitan Pavilion, 125 West 18th St.
TICKETS FOR VIP EVENT: 212-645-8111 x 164 or http://housingworks.org/thrifts/
VIP BENEFIT PRICES: Tickets start at $200.
Reminder: the two-day sale Friday, May 9, and Saturday, May 10 is free and open to the public.
Nancy Gonzalez
Exotic Skins Handbag SAMPLE SALE, hosted by SHELLY & RENEE
Wednesday, May 7th: 10am-6pm
Thursday, May 8th: 10am-6pm
75 Madison Avenue
BTN 56th & 57th St
8th floor
www.shellyandrenee.com

http://guerillashopper.blogspot.com
Where do you shop to get the best bargains in New York? Post a comment below and tell us!

code words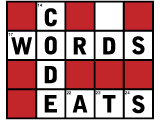 In this "burger obssessed age", where beef on a bun is the restaurant industry's lone recession-proof dish, NYC Food Guy is here to shed some light on three burgers that are a break from the normal fare.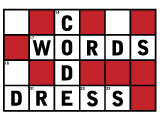 Being a bargain hunter, with a taste for the finer things in life, is no less than a full time job; and most New Yorkers just can't find the time in their already hectic lives. So what's a thrifty shopper to do? Rely on the Guerilla Shopper – that's what!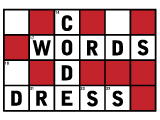 Want to look like a million bucks without spending anywhere near that? Who doesn't? The Guerilla Shopper has mastered the fine art of finding a great deal.