bar code
Uva: It's All in the Name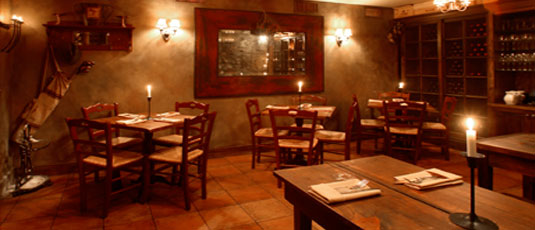 The name is Italian for "grape", which is quite fitting for this chic yet unassuming 10021 wine bar. Known for it's extensive selection (there are over forty wines available by the glass and over 200 available by the bottle), the wine list is accompanied by a mouth-watering range of moderately priced appetizers, hearty Tuscan dishes and rich desserts.
The selection of cheeses at Uva is as impressive as the wine. There are fourteen imported varieties from which to choose including Montasio Friulano, a semi-aged cow's milk cheese from the Friuli region and Caciotta Al Tartufo, a Tuscan cheese infused with truffle oil. Order a mixed platter, (presented on a cheese board for sharing) and enjoy the grapes and candied fruits which accompany it.
Paired with the fine fare is rustic Tuscan décor. Jeweled chandeliers, velvet drapes and wooden furnishings accentuated by an eclectic music selection create a sultry, yet spirited atmosphere, drawing patrons of a similar distinction. The rear exterior space is a garden respite complete with a vine- covered trellis and candlelit tables.
Reflections of Italy are also seen in the owners and staff members at Uva, many of whom are native Italians and all of whom are knowledgeable and gracious. At this establishment, la dolce vita is a reality, therefore the patrons, like the wine, are given time to breathe and absorb their surroundings. Keep in mind that reservations are only taken for large parties, so you may have to wait at the bar for a while. But when it comes to Uva, time at the bar is definitely time well spent.
Uva Wine Bar and Restaurant
1486 Second Avenue, 10021
www.uvawinebarnewyork.com
Peruse some more deliciousness at coolinyourcode.com/category/segments/bar_code
Are you a self-proclaimed wine connoisseur? Have you been to Uva?
Post a comment below and give us the scoop.
bar code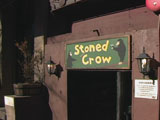 A stop in at The Stoned Crow is anything but ordinary. This Washington Place watering hole is popular with the locals and the NYU crowd.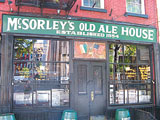 McSorley's Old Ale House has been serving up it's own home brew since 1854. The drink menu consists of light or dark McSorley ale and is complimented by classic pub fare, including burgers and liverwurst sandwiches.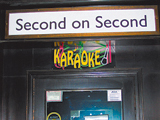 If singing in front of a crowd of strangers sounds as agonizing as that dream where you show up to work naked, rent out your own karaoke room at Second on Second karaoke bar and restaurant.