bar code
Allstar Bartender's Training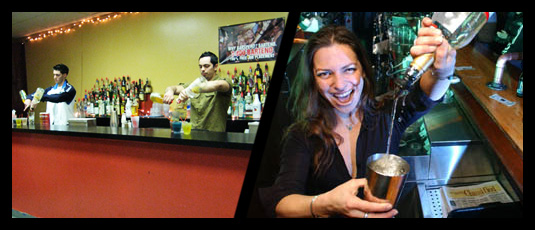 If you want to be an Allstar behind the bar, you gotta start at Allstar Bartender's Training. Great bartending begins with great teachers, and owner/founder Gregg Lewis has been in the hospitality industry for nearly three decades. His academy is the largest training center for bartending in New York, with locations in both Kew Gardens, Queens and Suffolk County, Long Island. Once you've completed the curriculum Allstar also offers job placement assistance at restaurants, hotels, nightclubs and bars throughout the U.S. As Lewis likes to put it, why "barspend" when you can bartend? Thousands of students from all backgrounds and all ages have learned the art of the pour inside the classrooms, which are set up as "mocktail" lounges right down to the shot glasses and jukeboxes. The program also offers a wine seminar and a Flair Program where the more advanced can learn how to throw a bottle and charm a crowd just like Tom Cruise.

80-02 Kew Gardens Rd., 11415
www.allstarbartending.com
To see some mixologists in action, check out www.coolinyourcode.com/mixology.
What's your favorite cocktail?
Post a comment below and let us know what you're drinking.
bar code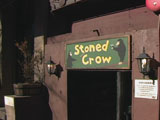 A stop in at The Stoned Crow is anything but ordinary. This Washington Place watering hole is popular with the locals and the NYU crowd.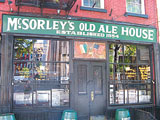 McSorley's Old Ale House has been serving up it's own home brew since 1854. The drink menu consists of light or dark McSorley ale and is complimented by classic pub fare, including burgers and liverwurst sandwiches.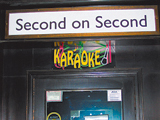 If singing in front of a crowd of strangers sounds as agonizing as that dream where you show up to work naked, rent out your own karaoke room at Second on Second karaoke bar and restaurant.