on this spot
The French Connection
Many movies are made in New York but not many of them have New York on their credits list. "New York City was not only an integral part of The French Connection," explains Actor Sonny Grosso, "it was another character." The movie follows two detectives as they traipse around the island from Ratner's Restaurant to the Brooklyn Bridge. The crew even created an actual traffic jam on the Brooklyn Bridge in the famous final scene of the movie. Without NYC "this movie would have never been the same."
What's your favorite New York movie moment?
Post a comment below and let us know where your favorite celebs are filming!
on this spot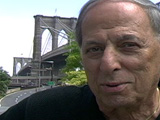 Many movies are made in New York but not many of them have New York on their credits list. "New York City was not only an integral part of The French Connection," explains Actor Sonny Grosso, "it was another character."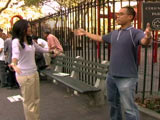 Jami Gong is a character that leaves you laughing out loud and intrigued by his wealth of NYC knowledge. Born and raised in Chinatown, Jami has embraced his roots and engages visitors to do the same.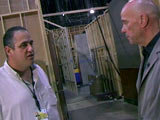 Kaufman Astoria Studios were at the center of the movie business before Hollywood existed.