local flavor
Lin Sister Herb Shop
Chinatown is full of ancient secrets. The wonders of the East are evident as you walk down the streets and see the exotic foods, smell the mysterious scents, and browse the many unique shops. Herbalists have become prevalent in this neighborhood as many Americans are embracing the notion of alternative medicines and wellness. Frank Lin and his sisters, Susan and Jane, can help you navigate these unknown waters at the Lin Sister Herb Shop.
Lin Sister Herb Shop
4 Bowery, 10013
www.linsister.com
What Herbal Remedies Do You Recommend?
Post a Comment Below and Let Us Know!
local flavor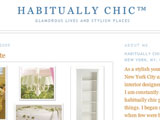 For the Habitually Chic Heather, inspiration and design are just two of the innumerable themes that can be found in abundance in both New York City as well as her blog.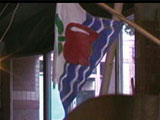 In the warmer weather months when the sun is beating down on the New York City pavement and your body is being cooked from all angles, it is often difficult to remember that Manhattan is an island with easily accessible bodies of water.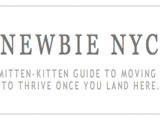 New to New York City? Unsure of how to start looking for an apartment? Curious about where you can start making friends? For many of these answers, you can turn to New York City newbie, Mary Hilton's blog. She made the move to the city from Washington D.C. a few years ago.