back on the block
Marty Markowitz
Marty Markowitz, Borough President of Brooklyn, is a dedicated New Yorker. He's the one responsible for creating Brooklyn's very own exit and entrance signs that read "How Sweet It Is!" and "Fugheddaboutit!" During the infamous blackout of 2003, he stood on the Brooklyn Bridge with a megaphone and welcomed thousands of Brooklynites home as they trudged their way back from work. And during the dead-of-winter New York City Transit Strike of 2005, Markowitz invited residents into Borough Hall for warm drinks and a chance to telephone family members. CiNYC host Hank sat down with this personality-filled President to see what made him who he is today.
back on the block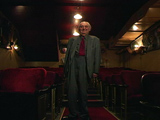 "It's the audience that makes you a star." Well, since 1934 audiences have delighted in the acting talents of Brooklyn-born Fyvush Finkel, who goes Back on the Block with CiNYC Host Hank through Manhattan's Lower East Side.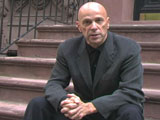 Many famous Americans call NYC home. This segment gives viewers the chance to get closer to their favorite personalities as they reminisce about the people, places, and boroughs that helped shape their lives.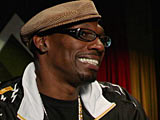 With recurring roles on Chappelle's Show, three sold out comedy tours, and various parts in movies, Charlie Murphy has plenty to boast about.