vocal code
La Bruja, Renaissance Woman of Pop Culture
La Bruja , or "The Witch," is a fierce, passionate and articulate artist with a message behind her music. A Bronx resident and renaissance woman of pop culture, she has a hand in just about every performance medium while also being an activist, community organizer, and mother of two.
"We all have magic," La Bruja explained. "It's about believing in everything you are and putting it out there fearlessly." La Bruja is a master of mixed genres. She began with spoken word and a stint with Def Poetry Jam before going on to her one woman show Boogie Rican Boulevard. Most recently, she released the album Brujalicious. At once Latin, hip hop, and Reggaeton, the album also incorporates elements of poetry and characters from her show. Brujalicious is an amalgamation of all that La Bruja has been and a foreshadowing of where she is heading.
La Bruja is also a dedicated activist. She reaches out to the community through writing workshops and performances in unlikely locations, such as hospitals and prisons. "Anybody that does something positive for someone else," she mused, "that's activism." La Bruja hopes to inspire people from all walks of life to tap into their own creative side and to act positively in their communities. She played an active roll in the "Stop the Bombs" campaign and contributed to the "No More Prisons" campaign album.
With so many diverse interests, this diva must prefer one genre to another, right? When asked, she refused to choose a favorite. "It's like choosing a favorite finger, it's hard to do because you need them all to pack a punch."
Find more Brujaliciousness at:
www.labrujamusic.com
vocal code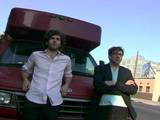 Often compared to The Smiths, The Isles have been creating original music in New York since 2004. After producing and recording their first album, Perfumed Lands, they were signed to the indie label Melodic in Manchester, England.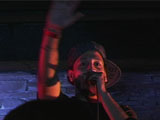 Though he currently hails from Ft. Lauderdale, Florida, Butta Verses (a.k.a. John Cullen), is New York through and through.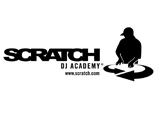 The secrets of spinning are revealed at the Scratch DJ Academy in 10011.