local flavor
Comix Comedy Club, 10014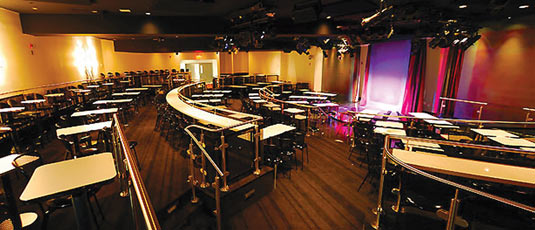 Comix Comedy Club induces side-splitting laughter with marquee names like Chuck Nice, Danny Bonaduce and Alex Borstein. This slick new venue is a spacious alternative to its cramped downtown competitors. With 14,000 square feet to spare and unobstructed stage views, this club also doubles as a TV studio. Aside from big-name stand-up stars, Comix also hosts variety, improv and sketch shows, and offers classes for aspiring comedians. Check the website for the latest headliners. Like most comedy venues, there is a two-item minimum, but that doesn't just mean drinks. Comix offers a full dinner menu complete with appetizers and dessert, so dinner and a show is totally doable. Just make sure you don't get food stuck in your teeth… you'll surely be a target for heckling.
353 West 14th Street at Ninth Avenue, Manhattan
(212) 524-2500
www.comixny.com
New York Comedy Clubs
For a night of eye-tearing laughter, grab your waterproof mascara and make a reservation at one of these comedy clubs!
Sal's Comedy Hole
You'll know you're in the Village after hearing the raw, rebellious and uncensored acts of local New York comedians. Not recommended for minors.
89 MacDougal Street, 10012
www.salscomedyhole.com
Laugh Lounge
With an upstairs lounge and a downstairs stage, this place is laid-back and reminiscent of Vaudeville days. Chappelle's Show and Premium Blend comics love this place.
151 Essex Street, 10002
www.laughloungenyc.com
Comedy Cellar
This place feels underground because it practically is. Dave Attell, Colin Quinn and a slew of other well-known funny guys and gals grace the line-up.
117 MacDougal Street, 10012
www.comedycellar.com
Stand-Up NY
This small club will give you huge laughs. Chris Rock makes surprise appearances here when he's working on a new routine.
236 W 78th Street, 10024
www.standupny.com
Comic Strip Live
A staple for the past 30 years, this club hosts regular Open Mic nights for amateurs, and counts Jerry Seinfeld and Adam Sandler as alumni.
1568 Second Ave, 10028
www.comicstriplive.com
local flavor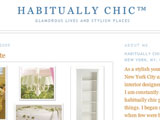 For the Habitually Chic Heather, inspiration and design are just two of the innumerable themes that can be found in abundance in both New York City as well as her blog.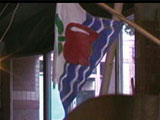 In the warmer weather months when the sun is beating down on the New York City pavement and your body is being cooked from all angles, it is often difficult to remember that Manhattan is an island with easily accessible bodies of water.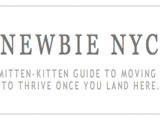 New to New York City? Unsure of how to start looking for an apartment? Curious about where you can start making friends? For many of these answers, you can turn to New York City newbie, Mary Hilton's blog. She made the move to the city from Washington D.C. a few years ago.