local flavor
Museum of Moving Images
It's nothing but movie madness at the movie buff's haven, Museum of the Moving Image. The famed Historic Astoria Studio houses over 100,000 artifacts and memorabilia that have been donated by artists and filmmakers themselves to create the largest collection of its kind.
But it's not all gadgets and gizmos at this Museum, they are also dedicated to educating the public on what goes into the movie making process with demonstrations and guided explorations of the permanent collections. Current exhibits include a look at digital animation through interactive "software toys" and a tribute to Loews in honor of its 100th anniversary. They also promote dialogue about current affairs through film screenings and discussions. Keep your eye on this museum for all the coming attractions!
35 Avenue at 36 Street, 11106
local flavor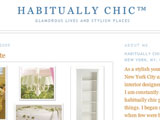 For the Habitually Chic Heather, inspiration and design are just two of the innumerable themes that can be found in abundance in both New York City as well as her blog.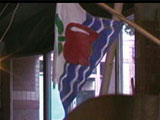 In the warmer weather months when the sun is beating down on the New York City pavement and your body is being cooked from all angles, it is often difficult to remember that Manhattan is an island with easily accessible bodies of water.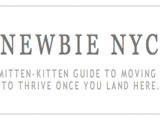 New to New York City? Unsure of how to start looking for an apartment? Curious about where you can start making friends? For many of these answers, you can turn to New York City newbie, Mary Hilton's blog. She made the move to the city from Washington D.C. a few years ago.