vocal code
LIC Sound
Long Island City isn't necessarily known for its music scene, but during a trip out to 11101, CiNYC discovered that the area has a definitive sound of its own. While Brooklyn is becoming a mecca for indie rock and the Bronx is known for hip-hop, LIC is developing a unique retro scene thanks to bands like the Lascivious Biddies and The Big Daddy Project. Both groups take the best of '80's music and marry it to a vintage rock sensibility to create music that sounds totally new.
The Lascivious Biddies are a female quartet delivering part pop, part jazz cabaret. They're genre bending music is witty and playful and never fails to delight. Sound check their harmonies at www.biddiesmusic.com
The Big Daddy Project had its humble beginnings as a basketball team, but now cranks out a blend of rock and funk. This group of "Big Daddies" doesn't fool around when it comes to serious music making. Check them out here.
vocal code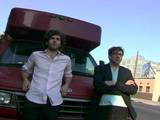 Often compared to The Smiths, The Isles have been creating original music in New York since 2004. After producing and recording their first album, Perfumed Lands, they were signed to the indie label Melodic in Manchester, England.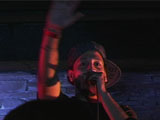 Though he currently hails from Ft. Lauderdale, Florida, Butta Verses (a.k.a. John Cullen), is New York through and through.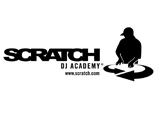 The secrets of spinning are revealed at the Scratch DJ Academy in 10011.