local flavor
Carl Schurz Park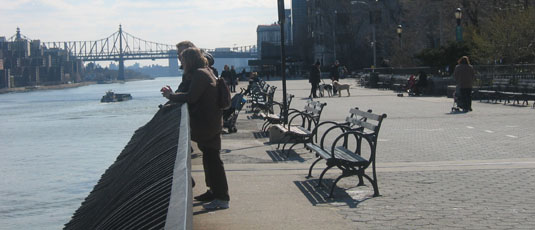 If it were up to Upper East Siders, Carl Schurz Park would probably remain a secret. The 15-acre oasis hugs Gracie Mansion and boasts a wide river walk with unparalleled views of the East River's Hell Gate. "We don't have lawns, we don't have forests behind us. For people who don't get out of the city often, this is the only green space they know," says David Williams, Executive Director of the Carl Schurz Park Association and UES resident. During the day, the park is a draw for runners, dog walkers, nannies and a stray sunbather or two. At night, the street lamps transform the space into one of the most romantic backdrops the city has to offer.
Music Events:
Concerts are staged on the John Finley Walk, at the top of the East 86th Street staircase. Performance times: 7:00 – 8:30 PM.
Wednesday, August 6 (Rain date August 7)
Carnival in Brazil: Jabacule
Wednesday, August 13 (Rain date August 14)
Bucky and John Pizzarelli
Sunset Film Festival:
Location: hockey and basketball court, Gracie Square and the John Finley Walk. Screenings start at 8:30*.
Tuesday, August 5 Ghostbusters
Tuesday, August 12 Sweet Smell of Success
Tuesday, August 26 It Should Happen To You
Tuesday, September 9 Manhattan
*Movies screened weather permitting.
Gracie Square Art Show:
Location: East End Avenue in Carl Schurz Park, from East 84th Street to East 88th Street.
Saturday and Sunday, October 4th and 5th. 10:00 A.M. to 5:00 P.M. rain or shine.
Volunteer Gardening:
Location: In the Garden, 86th Street Mall at East End Avenue. Saturdays from 10:00 a.m. to 2:00 p.m.
Find the 2008 Schedule on their Web site listed below.
Children Activities:
Tales & Music by the Sandbox
Every Tuesday July 15-August 19 @ 4pm, weather permitting.
End of Summer Party and Concert
Saturday August 23, rain date August 24 3-5pm.
Harvest Festival with a Hayride and Pumpkin Patch
Saturday October 18, rain date October 25 11am-2pm.
Carl Schurz Park
86th Street and East End Avenue
www.carlschurzparknyc.org

Ever feel the need to get away?
Post a comment below and let us know where you go to relax!
local flavor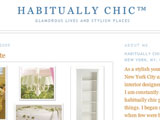 For the Habitually Chic Heather, inspiration and design are just two of the innumerable themes that can be found in abundance in both New York City as well as her blog.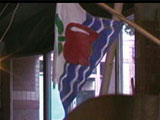 In the warmer weather months when the sun is beating down on the New York City pavement and your body is being cooked from all angles, it is often difficult to remember that Manhattan is an island with easily accessible bodies of water.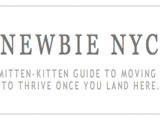 New to New York City? Unsure of how to start looking for an apartment? Curious about where you can start making friends? For many of these answers, you can turn to New York City newbie, Mary Hilton's blog. She made the move to the city from Washington D.C. a few years ago.