bar code
Bar Matchless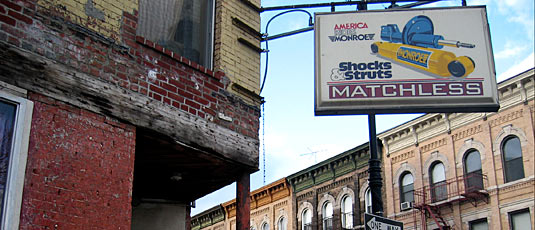 Bar Matchless is truly unmatched. Where else can you enjoy one of 32 beers and wait for your motorcycle to be repaired? Uh, nowhere. Via hidden back door, Matchless is connected to Works Engineering, a motorcycle repair shop that specializes in restoring vintage bikes. Bring your love of motorcycles and thirst for competition any night of the week. Aside from beer and more beer, they have trivia on Tuesdays, intense foosball tournaments every Wednesday (they've been known to brag about their Tornado Cyclone II table), pool, and darts. To feed your biker within, rev up for Moto Mondays, where motorcycle races and motorcycle movies are screened. Owner Eric Green has created the ultimate iron horse paradise with this one.
314 Driggs Avenue
Corner of Manhattan Avenue
bar code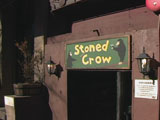 A stop in at The Stoned Crow is anything but ordinary. This Washington Place watering hole is popular with the locals and the NYU crowd.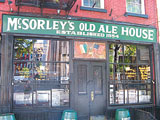 McSorley's Old Ale House has been serving up it's own home brew since 1854. The drink menu consists of light or dark McSorley ale and is complimented by classic pub fare, including burgers and liverwurst sandwiches.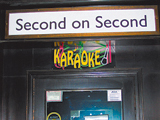 If singing in front of a crowd of strangers sounds as agonizing as that dream where you show up to work naked, rent out your own karaoke room at Second on Second karaoke bar and restaurant.