local flavor
Astoria Pool
Take a dip into Astoria Pool and beat the heat all summer long. This Olympic-sized swimming pool was built to hold 3000 of your closest friends, and is accompanied by a diving pool and a wading pool for the wee ones.
Originally opened in 1936, Astoria was the model for 11 other swimming facilities in New York City. It's the only one with a clear view of the Triborough Bridge, and boasts views of the Manhattan skyline. The best part of all? Entrance to the pool is free. But, make sure you bring a combination lock with you to secure your stuff. You're not allowed into the pool without one, and you probably wouldn't want anyone messing with your stuff while you're splashing around anyway.
19th Street and 23rd Drive, 11105
local flavor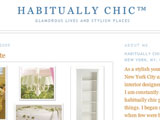 For the Habitually Chic Heather, inspiration and design are just two of the innumerable themes that can be found in abundance in both New York City as well as her blog.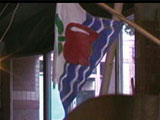 In the warmer weather months when the sun is beating down on the New York City pavement and your body is being cooked from all angles, it is often difficult to remember that Manhattan is an island with easily accessible bodies of water.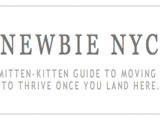 New to New York City? Unsure of how to start looking for an apartment? Curious about where you can start making friends? For many of these answers, you can turn to New York City newbie, Mary Hilton's blog. She made the move to the city from Washington D.C. a few years ago.