code words
Code Words: Single Edition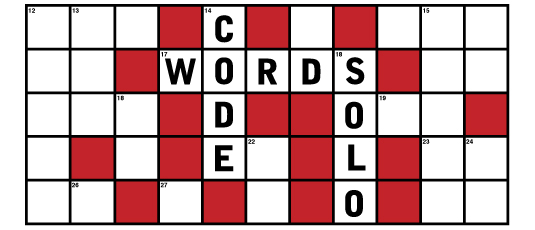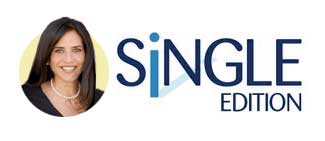 If you think you have to be part of a couple to get the most out of life, think again. Our Code Word contributor, Sherri Langburt, is full of expert advice on life beyond dating. Whether it's travel ideas, beauty tips, financial guidance, or recipes for entertaining, the founder of lifestyle blog Single Edition has something to say. Log on to find new ways to enjoy your freedom and get the most out of single life!
Tired of Paying Rent, but Cannot Qualify to Purchase?
Singles Tackle Home Ownership in Pairs
Tired of paying rent but don't have enough cash or are too frightened to purchase your own place? Rather than let your single-income status keep you from buying the house of your dreams, consider the option of purchasing a permanent place with a friend. These days an increasing amount of unattached singles are pooling assets so that they can qualify for down payment and financing requirements when they can not afford do it on their own.
This new breed of home owner, referred to as "mingles" in some circles, consists of the widowed, the separated, the divorced and the never married. And they are catching the interest of real estate mavens nationwide. Banks and financial institutions are also paying notice to the trend and agreeing to provide a mortgage to two or more friends who have agreed to purchase a property together.
No doubt, housing between friends has benefits, but it is not the sort of commitment that can be taken casually. Before entering this sort of platonic partnership, here are some helpful tips for you to consider, courtesy of Toni Haber, Executive Vice President at Prudential Douglas Elliman:
1. Evaluate the Alliance: Can a neat freak put up with a sloppy Joe? Does the energizer bunny want to shack up with the coach potato? When it comes to day-to-day living, we all have our own quirks, priorities and skill-sets. While this can be positive in some cases, like a divvying up of household chores, it can also lead to irreconcilable differences among housemates. So before you make a joint investment, be sure to seriously weigh the pros and cons of living with your friend.
2. Carefully Communicate Commitments: When it comes to property investments, "going dutch" may not be an option. To avoid surprises and conflicts down the road, Haber stresses that it is important for both parties to have an open discussion about where they stand financially. House options, mortgage rates and contract terms will be contingent on each individual's credit history, financial health and both short-term and long term obligations, so it is better to get this out in the open from the get-go.
3. Find A Reliable Realtor: A good real estate agent will do more than turn you on to the best places to purchases. "Look around" says Haber, "for someone who has experience dealing with joint tenancy arrangements. Their insights will likely save you legwork time as well as hefty legal fees."
4. Enlist the Services of an Attorney: Before you can consider signing a contract, there are key items that must be settled in writing. The advice of a lawyer can be helpful in choosing the form of ownership and in drafting a legal document to meet specific requirements. According to Haber, a good lawyer will make sure to document the proportionate amount of each person's financial interest in the property; division of maintenance costs; who pays the bills and when; methods of dealing with a partner who fails to pay at the required time; how the household will operate and detailed procedures for the equitable dissolution of the partnership.
5. Prepare a Property Agreement: A contract between the parties is vital, says Haber, as is listing each person's name on the deed and the mortgage papers. The percentage of ownership must be clearly stated in the contract, including details of each person's share of the down payment and the way in which mortgage payments will be divided. This sets the stage for deciding each one's share upon sale.
6. Agree to Cohabitation Terms: In the event of dissolution, each individual must be protected. The cohabitation agreement will cover how both parties will part ways to ensure an orderly separation. Haber says one of they key provisions here is to provide each partner with a first option on the other person's interest in the property. It is also a good idea to include a three month notice period in the event someone has to leave. Procedures may also be outlined for independent appraisal so that both people have an equitable way to establish their interest when the arrangement ends.
7. Invest in Term Life Insurance: Buy a term life insurance policy and name the other partner as beneficiary. This way, the entire mortgage will be paid off by the insurance policy in the event of an unexpected death.
Single in the City?
Post a comment below and tell us what you love about flying solo.
code words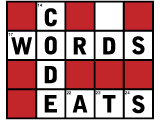 In this "burger obssessed age", where beef on a bun is the restaurant industry's lone recession-proof dish, NYC Food Guy is here to shed some light on three burgers that are a break from the normal fare.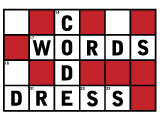 Being a bargain hunter, with a taste for the finer things in life, is no less than a full time job; and most New Yorkers just can't find the time in their already hectic lives. So what's a thrifty shopper to do? Rely on the Guerilla Shopper – that's what!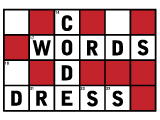 Want to look like a million bucks without spending anywhere near that? Who doesn't? The Guerilla Shopper has mastered the fine art of finding a great deal.