local flavor
Children's Museum of Manhattan
Everyone loves being transported to another world. For thousands of children in New York, the Children's Museum of Manhattan (CMOM) provides just such a portal. Since 1973, this community cornerstone has been offering educational and engaging escapes to city toddlers. The exhibit Gods, Myths & Mortals: Discover Ancient Greece takes you to a foreign land while teaching art, science, and literature. Your child can learn colors at the grocery story in the Little West Side, or experience the rainforest through Adventures with Dora and Diego. This 38,000 square-foot facility can even be the setting of your child's memorable birthday party. Because of its commitment to families as well as children, CMOM is also dedicated to serving the community through outreach programs at 49 sites throughout the city – including schools and libraries. Through August 28th, you can revisit happy childhood memories yourself while viewing original illustrations from your favorite pictures books in Golden Legacy: Original Art from 65 Years of Golden Books.
Children's Museum of Manhattan
The Tisch Building
212 West 83rd Street
New York
10024
Check out more Local Flavor here.
What Are Some Of Your Favorite Hip Zips For Kids?
Post A Comment And Tell Us Where You Take Your Toddlers To Town.
local flavor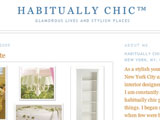 For the Habitually Chic Heather, inspiration and design are just two of the innumerable themes that can be found in abundance in both New York City as well as her blog.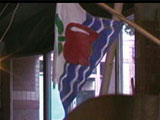 In the warmer weather months when the sun is beating down on the New York City pavement and your body is being cooked from all angles, it is often difficult to remember that Manhattan is an island with easily accessible bodies of water.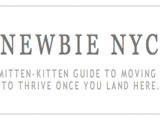 New to New York City? Unsure of how to start looking for an apartment? Curious about where you can start making friends? For many of these answers, you can turn to New York City newbie, Mary Hilton's blog. She made the move to the city from Washington D.C. a few years ago.