around the blog
Design Mom

When spatial savvy and conscientious creativity meet just the right amount of hip, girly goodness, you are experiencing Gabrielle Blair's "Design Mom" blog. The mother of five, Gabrielle started blogging in July 2006 and found the creative outlet and sense of community extremely satisfying. Design Mom is half personal journal and half advice for time-starved moms on the go.
From fashion tips to travel tricks, Design Mom is updated daily and guaranteed to keep you in the know!
Tell us about your blog: What is the premise, what are your main coverage areas, how did you get started? My blog is called Design Mom. I write about the intersection of Motherhood and Design. I started my blog right after my 5th baby was born. I was looking for a creative outlet that I could do in the middle of the night or for a few minutes here and there throughout the day. Blogging was perfect. About a year in, I then helped found a popular social media site called kirtsy – the blog Mashable called it "Digg for Women".
What brought you to New York?
My husband started a PhD program at Columbia. And since my career was in Graphic Design and Art Direction, it was easy for me to move my work to New York.
What do you love about living in New York?
I love feeling like everything happens here.
What do you think makes a New Yorker?
In my experience, New Yorkers are tough to stereotype. There are so many people from so many backgrounds. But it's pretty safe to say that anyone moving to New York is the kind of person that's up for an adventure.
When you leave New York, what do you miss the most?
Is it too cliché to say "the diversity?" I can't imagine living anywhere else in the country where my children's classmates would represent as many cultures and peoples and countries as they do.
Best corny tourist attraction that you secretly love?
The Statue of Liberty and Ellis Island.
Best place to dine minus kids?
Craft.
Best kid-friendly restaurant?
Hmmmm. Hot dog stands. With five kids, no matter how friendly the restaurant, eating out with all 5 just isn't that fun. : )
Last cultural thing that you did (movie, museum, theatre, etc…)
Saw Iron Man. And loved it. Robert Downey Jr. was hot!
Best place for children to to be exposed to culture?
The MOMA's Family Programs are fantastic.
Best tip for making the most out of small NY spaces?
Own less.
Best new design trend?
Owning less by owning well-made things that can last a lifetime.
How Do You Get Creative In Your Code?
Post A Comment Below And Give Us Some Zip Tips.
around the blog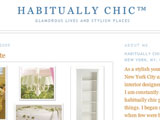 For the Habitually Chic Heather, inspiration and design are just two of the innumerable themes that can be found in abundance in both New York City as well as her blog.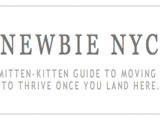 New to New York City? Unsure of how to start looking for an apartment? Curious about where you can start making friends? For many of these answers, you can turn to New York City newbie, Mary Hilton's blog. She made the move to the city from Washington D.C. a few years ago.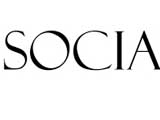 For those people who in High School just missed being voted the hippest, liveliest, or most fun person in the grade, there is now a new site for them to redeem their past social misfortunes.