around the blog
Burn the Bowery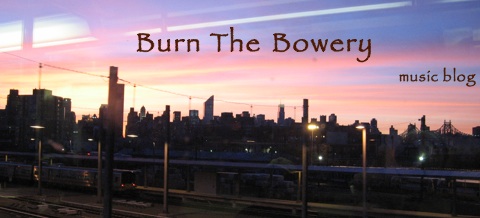 Do you feel as if your iTunes library is lacking? Is Pandora no longer exciting your aural senses? Are your musical preferences the butt of your hipster friends' jokes? If you answered "yes" to any of these questions, Burn the Bowery and it's creator Steve are here to help. Steve's indie music blog offers an extensive selection of independent and DIY artists to continually stimulate anyone's musical tastes. This blog features up to date music news, concert listings, album reviews, and artist video interviews. Regardless of whether or not you are a wannabe or an already established music junkie, there is always something unknown and unheard of that is worth discovering on this site.
What brought you to New York?
One of those rare native New Yorkers, I guess. I was actually born and raised in the NY area. Have lived in Astoria for the past 7 years or so.
What do you love about living in New York?
Wow! There's a lot of things, I love the accessibility of NY, just being able to get basically anything you want or need at any given time. Also there's an endless amount to do or see & being a music fan it's one of the best cities to see live music. Tons of great NY bands and everybody else usually comes thru the city when on tour.
What do you think makes a New Yorker?
Being resilient.
What surprises you about New York or New Yorkers?
Think we're actually more patient then anyone gives us credit for. We put up with a lot throughout a day…
When you leave New York, what do you miss the most?
The energy of the city. Have traveled a decent amount and haven't been anywhere yet that can match NYC's energy.
Best corny tourist attraction that you secretly love?
The Statue Of Liberty/Ellis Island, there may not be a better place that captures the history of the city. Plus all my grandparents went through there.
Best place to dine late night?
Well I don't know if you'd consider it "dining," but one of my favorites after a good night being out on the town is Rosario's Pizza on Orchard & Stanton. Could be the best slice in the 5 boroughs! Say hi to Sal if you're there, the man is a NYC legend.
Best live music venue?
It's a shame a lot of good one's have closed down over the years, but Bowery Ballroom is still a great place to see live music.
Last cultural thing that you did (movie, museum, theatre, etc…)?
Museum of the Moving Image
Strangest NY experience you have ever had?
It might be getting stuck in the middle of a fight between a pimp and a Kennedy Chicken worker armed with an electric knife.
Best area or neighborhood for people watching?
You really can't go wrong anywhere in New York people watching, but Alphabet City has always been an old favorite.
Strangest NYC moment?
You mean besides the pimp fight?? Maybe watching a guy fall through a glass table and still managing to keep his cigarette lit.
Who's your favorite band or musician this month?
Post A Comment And Let Us Know!
around the blog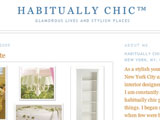 For the Habitually Chic Heather, inspiration and design are just two of the innumerable themes that can be found in abundance in both New York City as well as her blog.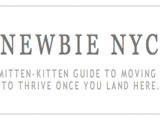 New to New York City? Unsure of how to start looking for an apartment? Curious about where you can start making friends? For many of these answers, you can turn to New York City newbie, Mary Hilton's blog. She made the move to the city from Washington D.C. a few years ago.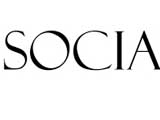 For those people who in High School just missed being voted the hippest, liveliest, or most fun person in the grade, there is now a new site for them to redeem their past social misfortunes.