local flavor
Amsterdam Billiards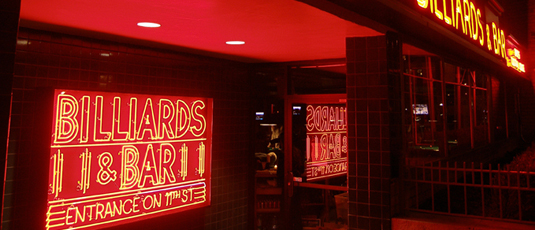 Get behind the 8-ball and feel damn good about it at Amsterdam Billiards Union Square. A true playground for pool sharks, the 10,000-square-foot space houses 26 pool tables and sophisticated décor that includes original oil paintings, oriental rugs and plasma TVs. Between rounds, grab a drink at the 50-foot zinc bar or relax on the leather couches in the lounge. It's kind of like the grand game room that you would never be able to squeeze into your apartment. "In contrast with bars and restaurants where everyone just eats and drinks and gets bored, [Amsterdam Billiards] is a high-energy night out," says co-owner Greg Hunt. "It's a great atmosphere and an easy way to meet other people." This New York institution resided on the Upper West Side for 17 years before relocating to court the downtown crowd. The hall is open 7 days a week, with a day rate of $5.50-$6.00 an hour, weekday night rate of $7.50-$8.50 an hour, and weekend night rate of $8.00-$9.50 an hour.
110 East 11th Street between 3rd and 4th Avenues
www.amsterdambilliards.com
EXTRA:
More from Amsterdam Billiards co-owner, Greg Hunt…
Greg Hunt, his brother Ethan, and comedian David Brenner created a New York institution in Amsterdam Billiards. CiNYC got extra chatty with Greg about his background, the renovation, and the celebrities who have played a game or two at AB. Check out his extended interview below:
What is your background?
I used to work on Wall Street, but I hated working for corporate America. I had an entrepreneurial bug, and I just wanted to start my own business.
Amsterdam Billiards lived on the Upper West Side for 17 years before moving downtown to 4th Avenue. Why did you choose this location?
In New York nightlife, you're either downtown or in midtown. Nightlife on the Upper West Side is dying. We really wanted to be downtown.
Amsterdam Billiard's new home is 10,000 square feet and completely renovated. What else can you tell me about it?
It's much bigger than the average restaurant or bar. We spent 2 million dollars renovating the space, so it's gorgeous. There's wood paneling, there are original oil paintings, oriental rugs, and it's really gorgeous. We maintain a really casual, friendly, laid-back atmosphere.
What celebs have been spotted holding a cue at Amsterdam Billiards?
Over the last 17 years, we've had everyone from Jerry Seinfeld to Eric Clapton, Michael Douglas, Bruce Willis and Demi Moore, JFK Jr., Rick Moranis, Derek Jeter, Roger Clemens… We've become a New York institution over the last 17 years, and we want to build on that.
local flavor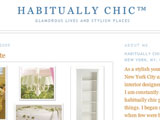 For the Habitually Chic Heather, inspiration and design are just two of the innumerable themes that can be found in abundance in both New York City as well as her blog.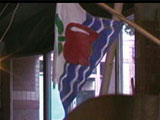 In the warmer weather months when the sun is beating down on the New York City pavement and your body is being cooked from all angles, it is often difficult to remember that Manhattan is an island with easily accessible bodies of water.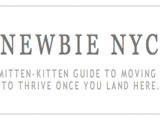 New to New York City? Unsure of how to start looking for an apartment? Curious about where you can start making friends? For many of these answers, you can turn to New York City newbie, Mary Hilton's blog. She made the move to the city from Washington D.C. a few years ago.