around the blog
Single Edition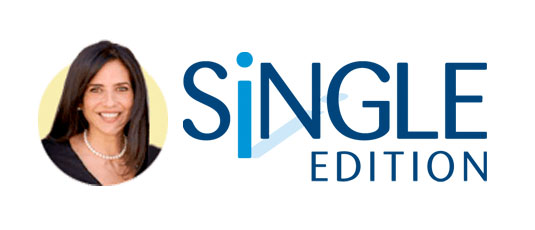 Calling all singles! It's time to kick your dateless blues and celebrate your singledom. Single Edition is a new online destination for the happy solo flier. Forget speed dating, match making and online profiles. This website offers expert advice on life beyond dating, from health and wellness to finance and travel. "What we've created is a lifestyle site with the unique views and interests of a single person in mind," says Sherri Langburt, founder of Single Edition. "We're not trying to change their love lives, just offer ways to enhance their lives as individuals." Don't surrender to loneliness, sign on to Single Edition for new ways to enjoy your freedom!
Since Sherri is the expert on how to enjoy life to the fullest, we got her thoughts about making the most out of single life in the city.
What brought you to New York?
I ran away from the Quebec Seperatists.
What do you love about living in New York?
With each day comes infinite possibility.
What do you think makes a New Yorker?
Moxie.

What surprises you about New York or New Yorkers?
The Upper East Side.
When you leave New York, what do you miss the most?
The freedom to be who you are without being judged. And of course that there is a gym and candy stores on every corner.
Do you know any tricks or insider info?
Sample sales: http://www.lazarshopping.com/
Access to gyms: http://www.health-fitness.org/passbook.html
Best corny tourist attraction that you secretly love?
Do hot dogs at Grays Papaya count?
Best neighborhood bar?
The one at AIX or Ouest.
Best late night joint?
It was the All State on 72nd and West End Avenue which much to my dismay closed down. While it is not a joint, Blue Ribbon is tops for late night eats.
Last cultural thing that you did (movie, museum, theatre, etc…)?
Saw the play Young Frankenstein. Before that it was Legally Blond.
Best place to meet members of the opposite sex?
Watching the game at a local sports bar or in the isles of Fairway.

What spurred you to create the site? / How did the idea come about?
As a magazine junkie, I realized that there was a publication for everyone from backpackers to scrapbookers but nothing for the growing population of singles. That coupled with the fact that there is no central repository other than dating sites for single people on the Internet. Having been single for most of my adult life, I got tired with the false assumptions people made about my life and realized that individuals living alone needed support to help them live better lives independently.

Do singles contact you with ideas for topics to cover?
We are receiving so many wonderful inquiries and suggestions from people around the world. It is amazing and simply incredible that we have touched people as far away as Egypt and Dubai. I sincerely hope we can continue to make positive progress.
What makes Single Edition different from all of the other sites for singles?
While SingleEdition.com deals with dating and relationships, we are taking a holistic approach to single living by focusing on all other aspects of daily living from investing and career to travel and wellness.
What is the Single Spotlight on Single Edition?
The Single Spotlight is a chance for individuals to share their triumphs and personal achievements in a way that will inspire other solos. The reports to date have been overwhelming and include post-divorce adventure travel, relocations, property investments and career changes.
What kind of responses have you been receiving? Have people found it helpful?
To sum them all up we received this note "I credit SingleEdition.com with changing my mind about being single. I am an old man and have been single off and on between marriages. What I realize now is that I do not have to feel compelled to find a relationship so that I can devote my energy on me."
around the blog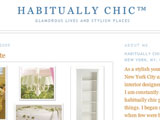 For the Habitually Chic Heather, inspiration and design are just two of the innumerable themes that can be found in abundance in both New York City as well as her blog.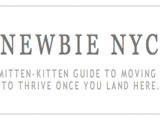 New to New York City? Unsure of how to start looking for an apartment? Curious about where you can start making friends? For many of these answers, you can turn to New York City newbie, Mary Hilton's blog. She made the move to the city from Washington D.C. a few years ago.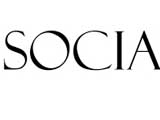 For those people who in High School just missed being voted the hippest, liveliest, or most fun person in the grade, there is now a new site for them to redeem their past social misfortunes.